Taylor A Ritz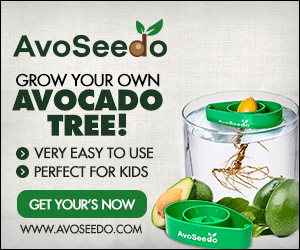 1. Valentine's Day Heart Avocado Garnish
With this garnish, you can easily spruce up the appearance of omelet, salad, or toast. An avocado heart is a great option to beautify almost any food. Though this garnish looks complicated, it's actually very easy to recreate!
Simply cut a peeled avocado into thin slices, then sprinkle with lime or lemon juice so they keep their bright green color.
Transfer the slices onto the plate and use your hands to shape them into a beautiful heart.
Add your meal into the middle of the heart.
Clean around the heart with a paper towel to perfect your presentation.
2. An Avocado Fan Garnish
This simple garnish is easy and provides a great aesthetic to any dish.
Cut your avocado in half, then remove it from the peel.
Next, make cuts into half of the avocado lengthwise, ensuring that each slice is still attached at the base.
Apply slight pressure to the avocado half with the flat side of the knife to spread your fan.
Gently transfer the fanned avocado to your plate.
3. Crab Avocado Garnish
A super fun avocado garnish, sure to be a hit with children and adults alike, is the crab garnish.
To create this masterpiece, begin by cutting the avocado into halves.
Peel the avocado and sprinkle with lemon or lime juice to retain the color.
Cut one avocado into 8 long slices.
To make claws, take 2 of the slices and gently use a knife to split the slice halfway up lengthwise.
Place the remaining 6 slices on a plate.
Place the second half of the avocado on top of the legs; this will serve as the crab's body.
Place the 2 claws you made under the front of the crab's body.
Bonus: get creative and give your crab a face using other foods from your kitchen. Here we have olives for eyes and chia seeds for hair. We also used a knife to gently carve out a mouth.
4. Alligator Guacamole Boat
What better receptacle exists to hold your delicious guacamole than the avocado peel itself? Better yet, make a fun-shaped avocado peel to present your guacamole to family and friends.
Cut your avocado in half using zigzag cuts to form alligator teeth.
Empty the avocado from the peel.
Follow your favorite recipe for making guacamole.
Fill the avocado peels, or "boats" with your guacamole.
Use olives to make eyes.
Serve with chips.
5. An Avocado Bunny
Use this bunny garnish for Easter or any other time you want to add an adorable display to your food.
Cut the bottom ½ inch off the length of an avocado. This creates a flat side to be the bottom of the bunny.
Cut a triangle out of the small piece to form the bunny ears.
Make a cut ½ inch from one end of the avocado that continues ¾ of the way down the fruit. Be careful not to cut all the way through.
Place the ears you made into this cut.
Serve immediately.