Taylor A Ritz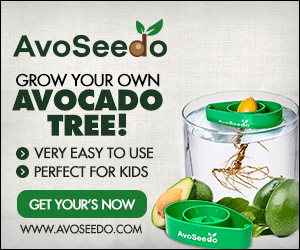 The Covid-19 pandemic has changed the world. Many countries effectively ground to a stop as residents were instructed to shelter in their homes. The pandemic has changed the world in ways we never imagined. One of those visible changes has been the way we eat.
Food Trends During Coronavirus
If we were to summarize the food trends emerging during the pandemic in one word, it would be "comfort." We stress-baked so much that grocery stores ran out of yeast. Ramen and frozen pizzas sold out too. Yet, we're still eating healthier because we can't go out to restaurants and we're cooking at home more. These seemingly contrary buying patterns are disrupting the agricultural markets. Avocado prices soared 60% due to demand during the pandemic while butter prices have drastically fallen due to lack of demand from restaurants.
Our mindset as consumers has become more focused on putting food on our tables than anything else. Are these trends only coinciding with the quarantine? Or are they here to stay? With people cooking more and relying on more packaged foods as they did in decades past, we are seeing improvements that have been made to these food groups. Will people keep buying more packaged food when the shelter-in-place is over? Will we continue to cook at home more once quarantine ends?
The Trend of Healthy Eating
One of the visible food trends during the pandemic has seen people purchasing healthier food items, likely to provide a boost to their immune systems during the viral outbreak. One of these foods that has seen a tremendous surge in demand is avocados.
When the pandemic first hit, many farmers in Mexico slowed harvesting activities in preparation for a decline in demand, but demand rose instead. This has caused the prices of avocados to rise as much as 60% in the last several weeks.
Other produce items are in incredibly high demand as well. Citrus fruits such as oranges have seen upwards of a 50% increase in demand compared to this time last year. Experts agree that the vitamin C content in citrus is likely to what has prompted consumers to buy as they seek to boost their immune systems.
Comfort Foods During Coronavirus
On the opposite end of the spectrum from healthy food, consumers are also purchasing a lot more "comfort food." Eating has become an escape from the boredom and stress of quarantine, and comfort foods help alleviate some of those negative feelings.
Items such as frozen pizzas, instant noodles, and canned meals such as Chef Boyardee products, have all seen an increase in sales. With people staying home all day, snack consumption has also gone up considerably.
Eating Healthy Or Comfortably
Whether you're using this time to try to eat healthily or you're eating foods that make you feel better, the goal at this time is to do what we need to for our mental health. If you want to eat foods that boost your immune system, that's great, but no one will fault you for stress-snacking your way through your favorite treats. We'll all get through this, together.