What are your favorite ways to eat an avocado? There's no question that avocados are an incredibly versatile food. The creamy, rich taste pairs well with all manner of different kinds of foods and can accommodate almost any meal. Today, we'll discuss some of our favorite ways to eat an avocado. Check out if your favorite avo dish made the list!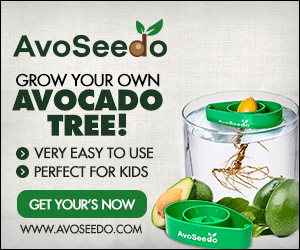 13 Best Ways To Eat An Avocado
Here are our favorite ways to eat an avocado.
The Always Delicious Avocado Egg Toast
Avocado toast is trendy, sure, but it's also great for you. Our all-time favorite variation of the popular avo toast is the avo egg toast. Both avocados and eggs are excellent foods choices, with a balanced variety of vital nutrients our bodies need to thrive. Fry an egg, mash our favorite superfruit, and load it all onto toasted sourdough bread. For added flavor, drizzle on Sriracha mayo, a few slices of radish, several curled scallions, and a sprinkle of salt and pepper for an incredible meal to start your day. This is, without a doubt, one of our all-time favorite ways to eat an avocado.
Easy Mexican Guacomole
The best guacamole is as simple as it is delicious; mash ripe avocados and sprinkle in garlic and salt to taste. Add diced jalapeno peppers, tomatoes, and onion, gently folding them in. Mix in plenty of lime juice for zest. One of the least considered aspects of great guacamole is yummy, crunchy tortilla chips. While store-bought works just fine, homemade tortilla chips are even better.
Buffalo Chicken Salad Stuffed Avocados
Buffalo chicken salad made from rotisseries chicken is a culinary delight all on its own, but when you place it in the natural bowl made by an avo half, your meal reaches next-level flavor. One plus side to this unique meal is that the avocados take the place of carb-loaded bread.
Have you heard of avocado ice cream? You might be surprised to learn that the creamy, sweet profile of the superfruit translates extremely well into a frozen treat. Avocado, coconut milk, salt, and a splash of lime juice come together to create a startlingly scrumptious dessert.
Avocado Bacon Breakfast Burger
Burgers for breakfast?! The concept is more common than you might think. Try a gourmet breakfast burger topped with avo, a sunny-side-up egg, bacon, tomato jam, and gouda cheese. Be careful, once you taste this culinary wonder, you'll want to fire up the grill every morning.
Ways To Eat An Avocado: Vegan Avocado Fudge
While it might not be popular nationwide as of yet, avocado fudge is a long-standing tradition in many California communities, especially those in which the superfruit trees are widely grown. Avocado fudge is rich and creamy, a dairy-free option for those who love chocolate but are lactose intolerant or prefer vegan foods. This fudge is so delicious, even kids will opt for this healthy dessert treat.
Chorizo Rice Bowl
Rice bowls are a handy, quicker meal to satisfy many different flavor profiles. Try a yummy recipe with cooked rice, chorizo sausage, tomatoes, red onion, and an avo, with queso drizzled on top. This meal is fantastic for lunch or dinner.
Avocado and Cheese Empanadas
Empanadas are basically the Latin-American version of a turnover. The best of these stuffed pastries are made from soft homemade dough filled with Mexican cheese, ripe avos, and ancho chilies combined to create a spicy, yet creamy, flavor. Try baking your empanadas instead of frying them for a lower-fat, healthier meal.
Ways To Eat An Avocado: Chicken Avo Soup
Soups are one of the best ways to get through a cold, winter day. Food that warms you up from the inside and feels like a soft hug? Yes, please. Food that is also filling, delicious, and great for you? Bring it on! Try a Mexican-inspired soup with shredded chicken, avo, tomato, cilantro, broth, lime juice, and tortilla chips instead of crackers.
Avocado Egg Rolls
We wish we could say we came up with the idea of avocado egg rolls all on our own, but this idea comes straight from the menu at the Cheesecake Factory. This tasty appetizer forsakes the typical egg roll filling and opts instead for chopped avocado, sundried tomato, red onion, cilantro, lime juice, and salt. The contents are rolled up into the wrapper and deep-fried until crispy golden brown. We highly recommend a tamarind cashew sauce as a dipping sauce on the side.
Avo, Tomato, and Mozzarella Caprese Salad
The Italian Caprese salad is a fan favorite for its light, tasty, satisfying qualities. Add a few slices of avocado to your tomato and mozzarella before sprinkling the basil leaves and balsamic vinegar over the top. Not only does the avocado add a rich, creamy texture and flavor, it also spruces up the dish with a pop of bright green color.
Corn Avo Salsa
Avocado doesn't just make guacamole, it makes great salsa too. This spicy relish topping can pair well for grilled fish or chicken just as easily as it can top tacos, nachos, or chips. Use crunchy, sweet corn kernels, chunks of diced avocado, and coat with spicy lime dressing and cilantro for a fresh salsa that goes well with almost any fish or chicken dish.
Ways To Eat An Avocado: Avo Vinaigrette
Looking for an alternative to green goddess dressings? Avocado vinaigrette is what you've been looking for. This healthful alternative dresses up green salads with a lovely, mellow dressing recipe that adds creaminess. The best part, it's fairly easy to whisk together pretty quickly.
Ways To Eat An Avocado a Day
While we can't say for sure if an avocado a day keeps the doctor away, we can say with confidence that you'd have no problem working one into every meal! How do you enjoy your avocados best? Let us know!