Have you been curious on if there are tips on how to store your avocados? Whether your avocado is whole, cut up, ripe, or unripe, we have to tips on how to make it a bit easier in the kitchen. These tips will come in use if you're packing a snack or lunch too.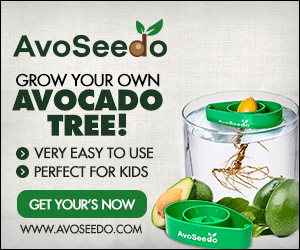 Unripe and Uncut
The best way to store unripe or uncut avocados is to leave them on the counter. It takes about five days to become perfectly ripe when left out. Keep an eye on your avocados by giving them a squeeze to get them perfectly right.
Ripe and Uncut
Ripe avocados that are ripe and uncut can be stored in the refrigerator. Storing them in the refrigerator will prolong their lifespan and stay ripe in the refrigerator for about three days.
Half an Avocado
The tip on how to store a half an avocado is to slow down the oxidation as much as possible. This means you need to protect the avocado from getting as much air as possible.
How to Freeze
Did you know that you can freeze ripe avocados? Many grocery stores will even sell frozen avocados in their frozen section. Freezing your avocados will make them great for using in smoothies.
We know that storing avocados can sometimes be tricky, so we hope this helps you feel less-frustrated in the kitchen.