If you're looking for something thaf is chewy and delicious this holiday season, look no further than Avocado Chocolate Chip Cookies. Instead of using butter, these cookies are made with avocado.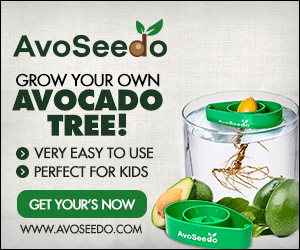 Many times in the kitchen, people are looking for healthier ways to make treats for the holidays. Avocados are a great fruit to substitute for butter. These cookies are a different consistency than your typical chocolate chip cookie.
When using avocado, this will add a little green color to your cookies. While using avocado, you will notice them to be a bit more thicker than traditional cookies. This consistency allows your cookie to turn out chewy and delicious!
How To Make:
Mix your avocado and sugar together for 2-3 minutes. Mixing them for this period of time will help improve the consistency of your cookies.
Preheat the oven to 375 degrees
Use a cookie scoop to create the perfect shape and size
Use parchment paper on your pan and don't over bake
Ingredients You'll Need:
1 cup of Mashed avocados
3/4 cup of Brown sugar
3/4 cup of Sugar
2 Eggs
1 tsp Vanilla
1 tsp Baking Soda
1 tsp Salt
2 1/4 cups of Flour
2 cups of Small Chocolate Chips
Tips for Perfection:
Here are some helpful tips to help you achieve the perfect avocado chocolate chip cookie.
If your cookies turn out hard and crispy, this means you've baked them too long. Try decreasing your bake time until you achieve a chewy cookie. If your cookies are burning on the bottom, use parchment paper on your cookie sheet.
Remember when baking it's important to use the correct measurements in your recipe for the perfect results!