Taylor A Ritz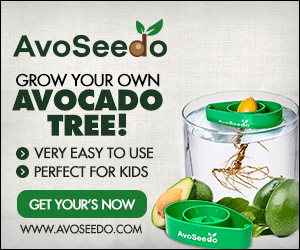 You brave the COVID-19 pandemic to visit the grocery store or, better yet, you order groceries online and have them delivered. You make sure you include avocados for guacamole and toast and all other delicious avocado things. Then the most disappointing thing possible happens: you realize your avocados aren't ripe.
If you have a few days to let them sit, there are ways to ripen an avocado quickly. On the other hand, if taco night is tonight and you need those perfect soft, green avocados to make tasty guacamole, you'll need to take more drastic measures.
How To Ripen An Avocado Immediately
How you ripen your avocado depends on the state of the avocado. There are different measures to be taken if your avocado is slightly soft, but not ripe, versus if your avocado is as hard as a rock. Give your avocado a squeeze and then proceed based on how your superfruit feels.
If Your Avocado Is Rock Hard:
Wrap your uncut avocado in tinfoil.
Place on a baking sheet.
Bake in the oven for 10 minutes at 200 degrees.
If your avocado is not soft after 10 minutes, continue to bake and check on it every 5 minutes. Note that if you have a very hard avocado, this could take up to an hour.
After you bake your avocado to desired softness, place it in the fridge to cool off.
After a few minutes, serve and eat.
If Your Avocado Is Not Quite Ripe (But Not Hard)
Cut your avocado in half and remove the pit.
Wrap each half in microwave-safe plastic wrap.
Microwave on high for 2 minutes.
Let sit until avocados are cool enough to touch.
Remove from microwave and run under cold water. This stops the cooking process.
Serve and eat.
Even if you have a rock-hard avocado you need for a recipe, you can still keep your meal schedule on track. Thanks to these methods, the taco party is safe!