Did you know October 8th, 2022 is World Egg Day? Like avocados, eggs are considered a superfood, with plenty of essential nutritional compounds we need. The goal of World Egg Day is to spread awareness of the benefits of eating an egg daily. Globally, we have an issue with malnutrition; egg consumption is one of the possible solutions. Eggs have protein, amino acids, vitamins, and salts that keep our bodies healthy. Today we will celebrate World Egg Day with avocado for a fantastic, delicious recipe that is also nutritious.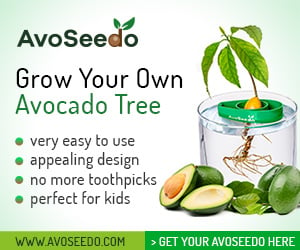 The History of World Egg Day
We celebrated World Egg Day for the first time in Vienna, in 1996. The International Egg Commission, or IEC, announced the celebration of World Egg Day at a conference. Since then, for the last 25 years, we celebrate World Egg Day on the second Friday of each October. In 2021, that day falls on October 8th. World Egg Day has events in over 40 countries worldwide. These countries hold various events and programs to talk about the nutritional value and importance of eggs. This year's theme for the celebration is 'Eat Your Egg Today and Every Day.'
World Egg Day With Avocado
Eggs are already a popular food. Here are a few statistics about eggs:
Eggs are incredibly versatile; you can eat them fried, scrambled, poached, or boiled, to name a few.
Scrambled is the most popular way to eat eggs; 61% of people prefer their eggs scrambled over fried.
20% of people prefer to have an egg in the afternoon.
⅓ of people eat more than 5 eggs per week.
While eating an egg a day is best for our health, we might get bored eating the same meal every day. That's why we are sharing this egg day with an avocado bap recipe.
Egg Day With Avocado, Bacon, and Cheese Bap Recipe
Ingredients
1 medium avocado
one egg
1 brioche bread bun (can substitute for any bun)
4 slices smoked bacon
1 slice cheddar cheese
Chipotle sauce
Ketchup
Instructions
First, cook your smoked bacon. Once cooked through and crispy, set aside and cover to keep warm.
Next, cut your brioche bun into halves and place them in the oven to warm.
Cook your fried egg just until the whites are cooked and the yolk is still runny.
While your egg cooks, mix chipotle and tomato ketchup together.
Remove your now warm brioche bun from the oven and drizzle the homemade chipotle ketchup sauce onto the inside of both halves.
De-pit, skin, and cut your avocado into thin slices. Place the desired number of slices on the bottom of your brioche bun.
Fold the bacon in half and place it on top of the avocado slices. Place the slice of cheese onto the bacon.
Then, place your fried egg on top of the cheese. The heat from the bacon and egg will melt the cheddar cheese slice.
Finally, place the top half of the brioche bun onto the egg, and celebrate egg day with avocado, cheese, and bacon!