Is avocado salsa just some millennial phrase for guacamole? Not quite. Although guacamole is incredibly popular, avocado salsa comes in at a close second, gracing our tables at get-togethers and celebrations. Unlike thick, creamy guacamole, avocado salsa is a thinner (though still creamy) sauce perfect for drizzling over tacos or scooping into with your favorite chips. Now, avocados are a pricey grocery item, and they can overripen rather quickly. So, what do we do if we need to make salsa, but we're out of our favorite superfruit? Here's how to make avocado salsa without the avocados.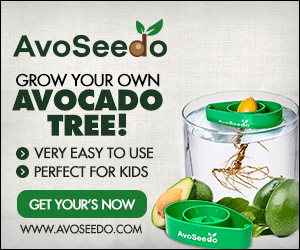 No Avocados in Avocado Salsa
Avocado salsa without avocados? We can do it! The secret to this salsa is…. Green squash!
What You Need
2 green squash
2 jalapeños
3 large green tomatillos (or 5 small ones)
2 garlic cloves
½ teaspoon kosher salt
Cilantro
How To Make "No Avocado" Avocado Salsa
First, slice the squash into large chunks, perhaps an inch wide and 2-3 inches long. Take the sliced squash and whole tomatillos and place them into a pot of boiling water for 5 to 10 minutes until the squash is soft.
While the squash and tomatillos cook, slice your jalapeños in half and deseed them. Drizzle vegetable oil into a large pan and turn to medium heat. Toast the jalapeños and garlic cloves in the large pan until browned. This should take around 5 minutes.
When the squash and tomatillos are done, remove them from the pot and place them in a blender with the garlic and jalapeños. Make sure also to add the leftover oil from the large pan. Add salt and cilantro last.
Blend until ingredients are well mixed.
Once the ingredients are blended, it is virtually impossible to tell the "imposter" avocado salsa apart from the genuine article, even by taste!
So, if you're ever caught in a bind without avocados and need to make salsa, use a few green squashes and your diners will never know the difference.

Pro Tip: If you want to make sure you always have ripe avocados on hand, try growing your own avocado tree with the help of the Avoseedo.