Did you know that June is California Avocado Month? With all of the events being held to kick off the official start of summer, it's very easy to miss.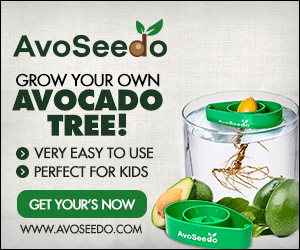 In California, avocado season runs from spring to summer, making June an exceptional time to sink your teeth into a delicious, ripe avocado. This month, the California Avocado Commission is partnering with Bravo's Top Chef winner Chef Brooke Williamson.
For the month of June, many like to do the Avocado challenge. The June avocado challenge is to incorporate a fresh avocado into one meal a day. It's important to note that an avocado serving size is a third of a medium avocado.
California avocado month was developed to let people know about the quality of California avocados and when their peak season is. Making June an excellent time for avocado promotions.
Next month, we'll get to celebrate National Avocado Day on July 31st.
Since the early 2000s, avocado consumption has skyrocketed, and are now common in many dishes.
Facts About Avocados
Avocados aren't a vegetable, they're a berry, qualifying them as a fruit. To be accurate, they are single-seeded berries.
One half of an avocado has 19mg of glutathione which can help your immune system function normally.
Avocados help decrease the bad cholesterol in your body
Avocados peak time for growth is from April to July in California.


How will you be spending California Avocado Month?!