If you've been looking for the perfect summer recipe when you're outside on a warm down cooking out with family and friends, boy do we have the perfect dish for you! These BBQ tacos with Mango Avocado Salsa are simply to die for!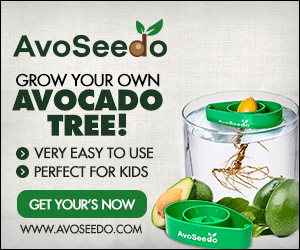 This recipe is the perfect combination of an American dish and tropical salsa with Mexican flavors. Placed in a corn or flour tortilla, we guarantee you'll come back for seconds.
Preparation
The first step of preparation is marinading your chicken. To get the best flavors, you'll want to leave your chicken to marinade overnight. Use your bbq sauce of choice and use vinegar and oil for the marinade. Place the chicken and marinade in a freezer bag, shake well, and leave in the fridge overnight.
To make the mango avocado salsa, have one ripe avocado, one ripe mango, medium onion, lime, cilantro, and jalapeño. In a medium bowl, combined chopped mango, onion, avocado, cilantro, and your diced jalapeño. Next, gently squeeze lime juice over your salsa and toss.
Next, you'll want to add some salt to taste, then cover and place in your fridge until it's ready to serve.
Grilling Instructions
Next you'll be grilling your chicken thighs over high heat, around 500 degrees. Carefully place your marinaded chicken onto a sheet pan. Discard your marinade and bring an additional, clean sheet pan with you to the grill.
When grilling your chicken, you'll want to grill it for around 8 – 10 minutes on each side. To heat your tortillas, you can heat in a cast iron pan on medium heat. Next, carefully cut your bbq chicken into strips on a cutting board.
To keep the warm, warm some additional bbq sauce in a small bowl. Pour the warm bbq sauce over your chicken strips and toss to combine.
Next, grab your mango avocado salsa from the fridge, along with shredded cheddar cheese.
Ingredients
1/3 cup of bbq of choice
additional 1/4 dip of bbq
1/4 cup of apple cider vinegar
2 Tbsp of olive oil
6 to 8 chicken thighs
1 ripe mango, diced
1 ripe avocado, diced
medium red onion, diced
1 lime, juiced
cilantro (optional)
Kosher salt to taste
1 cup of shredded cheddar cheese
6 to 8 corn or flour tortillas