Taylor A Ritz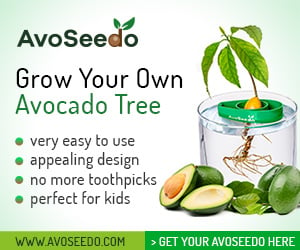 As the winter solstice passes, it's time to turn our eyes towards longer days and sunshine. With the New Year looming and spring on the distant horizon, we can begin to consider prepping our feet for their reemergence into the light… or into our flip flops. One thing no one wants when we go to sport our favorite open-toed shoes are unsightly calluses or rough skin on our feet. Winter takes a toll on our skin, but if we start now, we can combat these podiatric issues with a good-quality foot scrub before the first spring flowers bloom.
If you don't want to use a commercial foot scrub that may be filled with chemicals are other substances that will do little to actually improve the state of your feet, consider making one yourself. You can even make one from an avocado!
In this article, we will not only provide a recipe for creating your own avocado foot scrub but also discuss the science behind what makes an avocado so great for your feet.
Avocado Foot Scrub Recipe
What You Need
1 avocado
2 tbsp coarsely ground oatmeal
4 tbsp sea salt (or sugar)
1 tbsp essential oil (optional)
1 tbsp honey (optional)
Recipe
Remove the pit, whole, from a ripe avocado. Let the pit dry for a couple of days. Store the rest of the avocado in the refrigerator until the pit is dried out and you are ready to make your foot scrub.
Once dry, grind the pit until you have a gritty powder consistency. Set aside.
Scoop out the contents of half of the avocado and mix it with the cornmeal.
Add the pit powder to the mixture.
Add sea salt (or sugar) as desired for exfoliation.
Combine honey and essential oil into the mixture if you choose to include them.
Keep your avocado foot scrub in an airtight container and store it in a cool, dry place, preferably a refrigerator.
How To Use An Avocado Foot Scrub
To use your avocado foot scrub, you will need your scrub, a foot basin (or a bathtub will do), and access to warm water. Place your feet in the basin and massage the mixture onto your feet and toes for 5 to 10 minutes, focusing especially on the areas that are calloused or rough. Allow the mixture to sit for another 5 minutes. When the time is up, rinse with warm water to remove. Repeat every night before bed.
If you still have stubborn callouses, you can use essential oils made from avocado to speed up the softening process.
What Makes This Avocado Foot Scrub So Effective?
Avocados are great for your skin. They are loaded with essential nutrients, vitamins, and antioxidants that help keep your skin healthy and glowing. Avocados are also rich in fatty acids that moisturize and hydrate the hard-working skin on your feet.
Oatmeal helps to soothe irritated skin and removes dirt, dust, and oils from your pores.
Sea salt works as an exfoliator to remove dirt and dead skin, while sugar contains skin-moisturizing properties.
Honey, like an avocado, is rich in antioxidants that help keep your feet soft.
Essential oils also soften skin and provide a serene, calming scent.