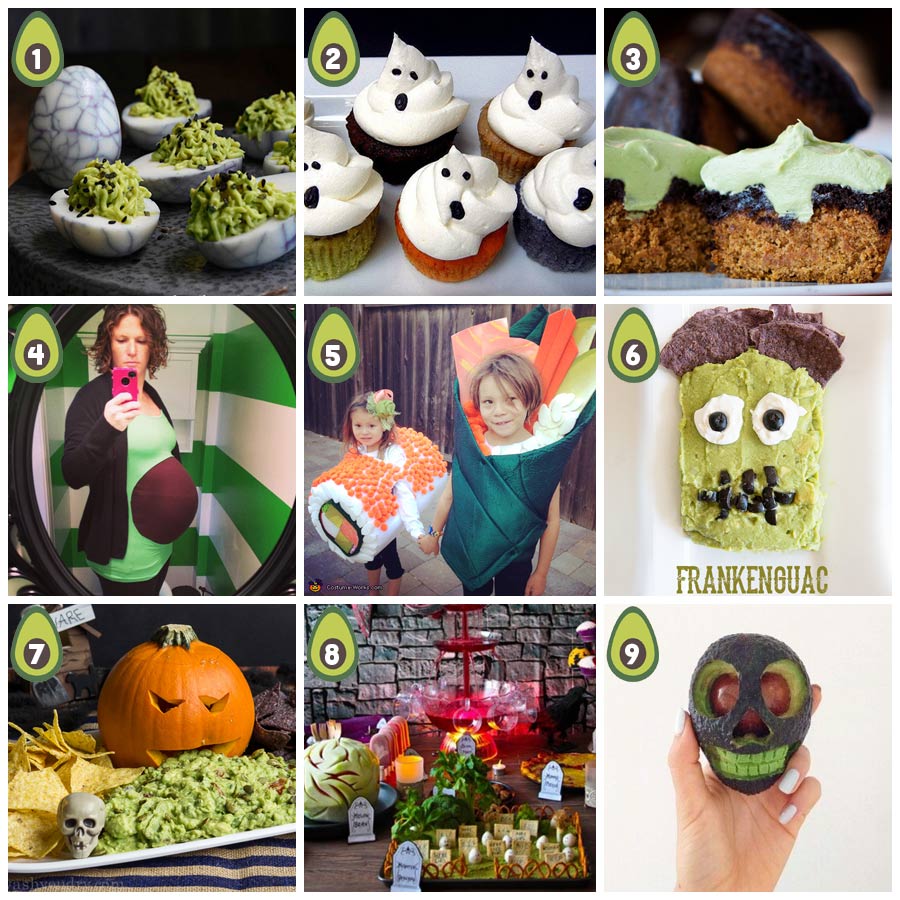 It is Halloween again! We put together our favorite links if you need some last minute inspiration on what to do with your avocados on this spooky day.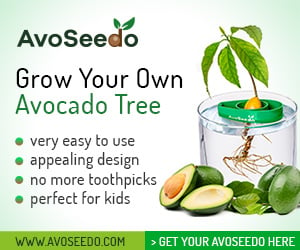 1) This spooky deviled eggs or do you prefer this one? (familyspice.com & amazinglytasty.com)
2) Amazing fall cupcakes (sugarswings.com)
3) Or this brownie pumpkin cupcakes with avocado frosting (pure3raw.com)
4) This DIY avocado maternity costume (studiodiy.com)
5) And this sushi costume for the little ones (costume-works.com)
6) The perfect idea for your kids Halloween Party (dineanddish.net). Followed by this healthy and scary avocado dessert (eatsamazing.co.uk)
7) Or that fantastic looking avo-tini together with some pumpkin guac for the grown-ups (avocadocentral.com & iwashyoudry.com)
8) Also see this Halloween food ideas (notquitenigella.com)
9) And finally this amazing avocado art (pinterest.com)
Check out our Pinterest page for more avocado inspirations.