Do you have a friend who just loves avocados? With Christmas right around the corner, you might be in need of some last-minute gifts. Maybe you need a few avocado-related gifts your friends and family will love! Here's our idea list for the avocado lovers in your life.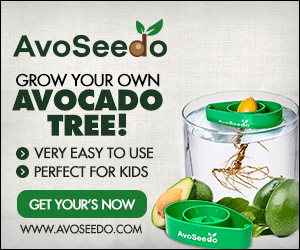 Holiday Gifts: Cooking With Avocados

Mortar and pestles sets are great for mashing avocados and making guacamole. They're also fantastic for any food that requires grinding. You can finely grind nuts for a dessert topping among many other things.
This 3 in 1 tool makes cooking with avocados super easy. It grips the fruit, cuts it open, removes the pit, and even slices the fruit into beautiful, table-ready portions.
Do you forget about your avocados? Do they go bad before you can eat them? If this is the case, there's an alternative way you can use avocados in your cooking: avocado oil. Whether you make your own avocado oil or purchase some ready-made, avocado oil is a healthier alternative to vegetable or canola oil.
Holiday Gifts: Avocado-themed Ideas
Let your friend know she's the other half of your full avocado friendship. If you don't like this gift, here's another.

For the professional in your life, get them an avocado gift of a 3-pack of avocado dress socks.
Snedy our loved one a card to let them know you're thinking about them this holiday season. They'll appreciate your gesture but appreciate the avocados even more!
Holiday Gifts: DIY Avocado Products
If you're looking to save money this holiday season but still give rad gifts to friends and family, try making a few Do-It-Yourself avocado gift products yourself! If you aren't sure where to start, no worries! We have plenty of DIY instructionals right here on our website!