What is it with all these Instragram/Twitter special day hashtags? Who created them? And is there one for every day?
To answer at least the last question: Yes, there is one or more for EVERY day. Here are some examples: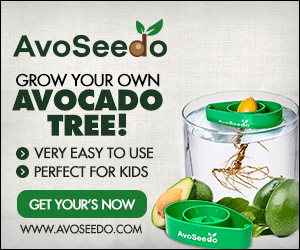 Monday: #MondayBlues #ManCrushMonday #MeatLessMonday
Tuesday: #TransformationTuesday #TacoTuesday #TuesdayBoozeDay
Wednesday: #WomenCrushWednesday #WineWednesday
Thursday: #ThrowBackThursday
Friday: #FlashbackFriday #FridayReads #FollowFriday
Saturday: #Caturday #SexySaturday #SaturdaySwag
Sunday: #SelfieSunday #Sinday
I recently learned that #Tacotuesday is actually a thing – I mean outside of social media. Every Tuesday tacos are cheaper at Del Taco and Taco Bell (sorry to all Americans, but we don't have them in Germany, I think we don't even have them in Europe). You learn something new every day.
To celebrate today's Taco Tuesday we created a taco inspired AvoToast. What is your favorite hashtag?
Follow our 30DaysOfAvoToast series here! Send us pictures of your favorite AvoToast or post them on Instagram/Facebook using #30DaysOfAvoToast.
Taco Tuesday: AvoToast with Beans, Cilantro, and Bell Pepper
Instructions
STEP 1
Toast your bread.
STEP 2
Heat oil in a large nonstick skillet over medium heat. Add onion. Cook, stirring often, until onion is translucent and pale golden, 3 to 5 minutes. Stir in beans, stock, and salt. Season with cumin, chile powder and some lime juice.
STEP 3
Cut bell pepper and avocado in slices.
STEP 4
Put avocado, bell pepper and beans on toast. Decorate with sour cream, chilli and fresh cilantro and season with salt, pepper and lime juice.
Ingredients
2 slices whole grain bread
1/2 avocado
1/2 cup cooked and drained beans (I prefer pinto)
1/2 onion, cut into small pieces
1/4 cup vegetable stock
1/4 teaspoon cumin
1/4 teaspoon chile powder
¼ red bell pepper
Chilli
Fresh cilantro
2 teaspoon sour cream
Olive oil
Lime, salt and pepper to taste