Taylor A. Ritz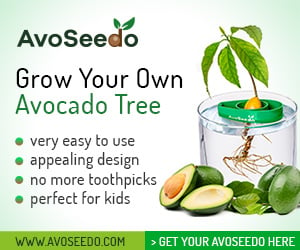 Everyone knows avocados are an amazing superfood for you to eat but did you know they're also an amazing breakfast food you can drink? Smoothies are a great way to have breakfast on-the-go and avocados can make a delicious and nutritious addition to your morning meal.
How do you know what to put in an avocado smoothie?
If you're like me, you love smoothies but lack the creativity to come up with your own recipes. I often find myself making the same smoothie over and over because I'm too afraid to make something inedible, leading to failure and wasted food. If you lack inspiration like me but still want to attempt your own avocado smoothie creations, here's an outline of a recipe to follow inspired by California Avocados.
Avocado Smoothie Experiments
1 cup of liquid
½ avocado
Fruit of choice
A handful of greens
Optional: protein powder
Optional: sweetener
Combine all ingredients in a blender. That's it! Easy-peasy.
Experimental Ingredients
For your liquid, you can use dairy milk of any fat content, nut milk of any variety, fruit juice or even water. How much liquid you use will affect the thickness and consistency of your smoothie.
Avocados should be large and ripe, approximately 8 ounces in size. The more avocado you use, the creamier your smoothie will be, but the more calories (good calories!) your smoothie will have.
Fruit can be fresh or frozen, though frozen fruit is more convenient and gives your smoothie more of a slushy texture.
Spinach and kale are both amazing greens to add to your smoothie. You won't be able to taste them but they will provide additional nutrition to really get you going.
Protein powder or chia seeds are a great addition to add protein and antioxidants, respectively, to your smoothies. Sweeteners like honey, stevia, maple syrup, or agave can be added to really make your smoothie a lip-smacking success.
Don't be afraid to try different combinations of liquids, fruits, and greens to create a new, healthy breakfast concoction you'll love.
Avocado Breakfast Smoothie Recipes
If you're not quite ready to put on your mad-scientist lab coat and make experimental smoothies on your own, here are a few recipes to get you started.
Go-To Avocado Breakfast Smoothie
Ingredients:
½ large ripe avocado
1 banana
½ cup almond milk
1 tsp honey
Cut and de-pit avocado, peel the banana. Mix all ingredients in a blender and enjoy.
Why I Love It: This simple recipe uses ingredients that I personally almost always have on hand, making it a great morning meal for those days when I haven't exactly planned my breakfast.
Avocado and Melon Breakfast Smoothie
Ingredients:
1 large ripe avocado (about 8 ounces, seeded and peeled)
1 cup honeydew melon (about 1 slice)
½ lime juice (about 1.5 tsp)
1 cup milk
1 cup plain greek yogurt
½ cup apple juice (can substitute white grape juice)
1 tbsp honey
Cut and pit avocado. Place in blender with all other ingredients, blend until pureed and smooth. Stays fresh in the refrigerator for up to 24 hours.
Why I Love It: I am not a morning person. The fact that I can make this smoothie a day in advance is amazing for my morning routine, saving me the mental stress of figuring out what to eat for breakfast as I rush out the door.
Avocado Berry-licious Smoothie
½ large ripe avocado
½ cup orange juice
¼ cup blueberries
¼ cup raspberries
¼ cup kiwi
¼ cup banana
Handful of spinach
1 cup milk
1 cup plain greek yogurt
Mix all ingredients in a blender until smooth.
Why I Love It: Not only is this recipe jam-packed with antioxidants and vitamins, all that fruit also makes this smoothie taste amazing.
Avoca-Do Me Up
Ingredients:
¼ large ripe avocado (about 2 ounces total seeded, peeled, diced)
1tbsp ginger (minced)
½ cup mango
⅓ cup plain greek yogurt
1 tbsp lemon juice
Cayenne pepper to taste
1 cup water (you can use more or less depending on desired thickness)
1 cup ice cubes
Combine all ingredients in a blender until smooth and drink immediately.
Why I Love It: The ginger and cayenne in this recipe are a great morning-starter or afternoon pick-me-up. A mango has almost one-quarter of your daily amount of vitamin C and is also a powerful antioxidant.
Branch Out Your Breakfast Smoothies
Whether you're following a provided recipe or creating a new masterpiece, including avocados in your smoothies is a great way to not only improve the taste but to add much-needed nutrition to your diet that can get you through your day.
Share your favorite avocado smoothie recipes with us below!