Winter is a season of low temperatures and low humidity, and it can wreak havoc on our skin. This fact is especially true for our hands and nails. We put our hands through a lot, and winter is an especially stressful time for us. Many experience dry skin on their hands and around their nails during winter; some even suffer from cracked and aching skin. Luckily, we have 4 great do-it-yourself hand masks and soaks that can moisturize, replenish, and repair your skin. The best part: the ingredients are things you probably have in your house right now!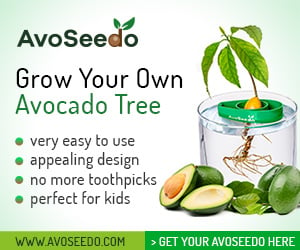 1. Lemon and Olive Oil Hand Mask
Lemon is chock full of vitamin C, an essential nutrient that makes nails stronger and supports collagen production in our skin. For best results strengthening nails, repeat the hand mask 2 to 3 times per week.
Begin by removing all substances from your hands and nails. That includes any polish, remover, lotion, etc.
After that, squeeze the juice from an entire lemon into a bowl.
Then, add ½ cup extra virgin olive oil.
Then, warm the mixture in the microwave until warm but not hot, 15 to 20 seconds.
2. Milk and Honey Hand Mask
Honey and milk make a fantastic hand mask for dry nails and skin. Milk is fortified with vitamin D, an essential nutrient for your skin, and has exfoliating and anti-inflammatory properties. Honey is antibacterial and moisturizes your skin.
Place one cup of milk in a bowl.
Then, add 2 tablespoons of honey.
After that, mix well and soak your hands for 10 minutes. Pat hands dry, then rinse.

For best results, soak at night before bed and rinse off in the morning. You can also put gloves on your hands for ultimate absorption.
3. Honey and Sugar Hand Mask
Sugar is a natural exfoliant, and honey has an immense amount of health benefits. Put them together and you get one incredible hand mask.
Place one-half cup of sugar in a bowl.
Add 2 heaping tablespoons of honey.
Add olive oil until the concoction reaches the desired consistency.
Massage into your hands for 1 minute, then rinse off with warm water and pat dry.
4. Avocado and Banana
Avocados and bananas are incredible for your skin. In a hand mask, they treat wrinkles and environmental stresses, leaving your skin looking younger and healthier.
Take the fruit from ½ an avocado.
Add ½ of a banana, then mash together.
Use a brush to apply the mixture to the back of the hands, layering thickly.
Place your hands inside a plastic bag or glove. For a spa-like treatment, warm up a dry towel and wrap it around your hands as well.
Leave on for 30 to 45 minutes, allowing ingredients to penetrate.
You Might Also Like:
Make Your Own Avocado Oil Scrub With Just 2 Ingredients

Making Your Own Avocado Hand Salve