When baking, avocados add a creaminess to a recipe that makes cakes softer and moister. They're a healthy ingredient that serves as an alternative to things like butter or cream. An upside-down banana cake can run the risk of becoming too dry, but with the addition of an avocado, you can make sure your upside-down avocado and banana cake come out picture-perfect.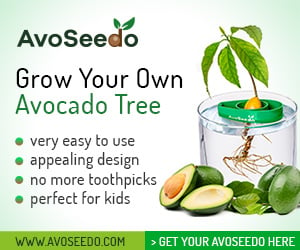 Tip: if you don't have a ripe avocado, you can ripen one in just 10 minutes!
How To Bake An Upside-Down Avocado and Banana Cake
The following recipe makes one 6-inch square cake.
Ingredients
½ avocado, peeled and pitted
1 large egg
2 bananas and ⅔ cup mashed banana
1 cup cake flour, sifted
¼ cup plus 3tbsp brown sugar, packed
¼ cup canned unsweetened coconut milk
3 tbsp coconut oil, melted
1 ½ tsp baking powder
½ tsp ground cinnamon
1 tsp fresh lemon juice
Instructions
Preheat your oven to 375 degrees Fahrenheit.
Line the bottom of a 6-inch square pan with parchment paper.
In a small pan, combine 3 tablespoons of brown sugar and two tablespoons of water and place over medium heat. Heat until the mixture turns syrupy and a golden-brown color. Stir in the coconut milk until the mixture is thick but still pourable. Pour the mixture into the baking dish.
Slice the full bananas into slices and place them on top.
Combine ⅔ cup mashed banana, the avocado half, and lemon juice in a blender. Blend until smooth.
In a bowl, combine coconut oil, egg, ¼ cup brown sugar, and the avocado mixture from the blender. Next, whisk in the flour, cinnamon, and baking powder.
Pour the mixture into the baking pan on top of the sliced bananas.
Bake 50 minutes or until golden. Let your upside-down avocado and banana cake cool completely before serving.