Avocados are at the forefront of many new food endeavors. Aside from being good on toast, people are adding them to burgers, sandwiches, desserts, and more. Inside the thin, rough shell of this vegetable exist many excellent nutrients which are perfect for boosting brain power and energy. They're one of the very few vegetables which have a decent source of vitamin B12, a vitamin most commonly found in meat products. Avocados are packed with healthy fats, folate, a variety of vitamins, as well as a bunch of other things. But can avocados really make you and your kid more intelligent? Spoiler alert: They actually could. We're going to break down what the nutrients found within avocados do, in case you didn't know, and specifically why each one will promote a healthy brain.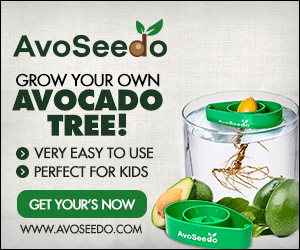 Healthy Fats
One of the healthy aspects of avocados is the amount of mono saturated fats they have. This is the good sort of fat. It assists in increasing blood flow, including the flow of blood to the brain. Additionally, avocados can help lower blood pressure and retain healthy levels. Avocados promote healthy weight loss and can assist in maintaining a regular, healthy diet. With increased blood circulation throughout the body, it will be easier for the brain to process ideas and remedies quicker and more fluidly. This goes for adults as well as children.
As children grow, they require more energy for their physical activities and physical growth. Carbohydrates as well as fats will give the much-needed energy to a child. It's crucial to retain a good eating schedule for your kid so they can continue to get all the necessary nutrients for their diet. Avocados will be an excellent source of healthy fat, which will both provide energy and increase brain health. Your child will become healthier and smarter with growth and age.
Folate
Crucial for maintaining a healthy brain, folate is a vitamin which also improves memory and other cognitive abilities as well as heart health. Avocados are rich in folate. Half an avocado contains about 61 milligrams of folate. In order to fend off Alzheimer's disease and other decline of cognitive health, men and women and children over the age of 4 years old are recommended a daily dose of 400 micrograms of folate. For children aged three and under, the recommended daily intake is 200 micrograms. Oregon State University Linus Paul Institute has found some research suggesting that folate could also combat against stroke risks, but further research is needed of this subject. Lack of this vitamin could also cause anemia. So make sure to stuff your children full of avocados so they can obtain the proper amount of folate. This is sure to boost your kid's mental capacity.
Vitamin B
Avocados are full of vitamin B. Thiamine (vitamin B1), riboflavin (vitamin B2), niacin (vitamin B3), pyridoxine (vitamin B6), and cyanocobalamin (vitamin B12) are just a few of the specific vitamin B types that have been found in avocados. Each of these are extremely helpful for a growing child's physical health. Vitamin B3 is responsible for converting carbohydrates as well as fats into energy. Vitamin B1 promotes healthy nerves and muscles. Vitamin B2 assists in producing energy, aiding in digestion, promoting healthy growth, and forming red blood cells. Vitamin B6 is crucial in maintaining a healthy nervous system. It aides in producing various brain chemicals (such as serotonin) which is important in balancing a healthy mental state. Necessary for a child's brain as well as proper function of their nervous system, vitamin B12 also assists with red blood cell formation as well as producing energy. Interestingly enough, this particular vitamin has excellent synergy with folate. The two vitamins work together and depend upon each other in order to work at their peak capacity. In order to maintain a healthy diet and give your brain a boost, it's best to make sure there is plenty of vitamin B in the foods you choose to eat.
Vitamin C
Alongside other nutritious ingredients, avocados also have a small dose of vitamin C within each serving. Vitamin C increases your child's immune system and can reduce the likelihood of colds if taken on a regular basis. Vitamin C can also affect children's minds and moods since this vitamin is involved with creating neurotransmitters.
Necessary levels of this vitamin depend on the age of your child. If your kid is between 1-3 years old, the recommended daily intake of vitamin C is 15 milligrams. For children 4-8 years old, the RDI increases to 25 milligrams. Children 9-13 have an RDI of 45 milligrams. It changes slightly as the children become adolescent. Girls aged 14-18 have an RDI of vitamin C of 65 milligrams. Boys within the same age bracket have an RDI of 75 milligrams. This is not the maximum amount of vitamin C your child is able to obtain daily. Those amounts are much different. Before increasing or decreasing your kid's daily vitamin C intake, make sure you consult a professional to ensure this is the healthy choice for your child.
Dietary Fiber
Fiber is important for any diet. Dietary fiber is something that is naturally found in plants. When a proper amount of fiber is added to a diet, it can cause the digestive system to work better and more fluidly as a whole. Fiber is an important part of maintaining healthy gastrointestinal function. Inside a single serving of avocado, which is about one-third to one-half of a whole avocado, there can be about 3 grams of fiber found. Between the ages of 1-3, a child should have at least 19 grams of fiber a day. For children 4-8, the RDI of fiber is 25. Young girls ages 9-13 should have 26 grams of fiber a day, while young boys of the same age group should have 31 grams. The RDI for girls 14-18 is 26 grams and for boys the same age it's 38 grams. This amount can differ for many reasons, so consult a doctor if you think your child needs more or less than the recommended amount.
Our ability to remember, learn, and think about things is closely involved with the amount of fiber we take into our diet. Fiber works to slow down the absorption of sugar inside the human body. Our bodies run on glucose, a type of sugar. More so than any other part of the system, the brain takes up half of the whole glucose energy existing within the body. When we have enough fiber in our diet, it makes it so that our brain is not overloaded with sugar intake. Fiber promotes a healthy balance. When the proper amount of fiber is acquired within a diet, the brain is able to continue working at its peak performance without any distractions or sugar rushes. There is plenty of fiber found in avocados. Add some of this vegetable to your child's meals in order to continue positive brain health and increase their cognitive abilities.
Protein
Muscles, organs, immune systems. These things are all made up of and fueled by protein. Though not known as a high source of protein, avocados do possess this ingredient. Protein aides in promoting healthy bones, hormones, hair, organs, muscles, as well as energy levels. Human bodies are not built to retain and store a lot of protein. It is crucial to keep adding protein to children's diets so their bodies can stay happy and healthy.
When protein is part of your kid's healthy diet, this increases levels of an amino acid called tyrosine. This encourages their brain to create norepinephrine and dopamine. These assist in keeping the body energized due to the fact that they promote alertness and can raise activity levels. Add avocados to your kid's diet as well as other protein sources to keep them moving throughout the day. Avocados can really help make your child smarter.
Avocados are a miracle food. One cannot survive on them alone, but they are an incredible addition to any diet. Once added to your child's meal plan, they can truly begin to change your child's body and brain from the inside out. If you want your child's energy levels, memory, and mood to increase, try giving them some avocado toast a few times a week. You may begin to see some improvements happen right before your eyes. It's not an instant trick, but rather something that will take time in order to see the results. Stick with them, and it's easy to see why so many people are fascinated with this delicious, soft vegetable. If your child doesn't have an appetite for a simple food such as avocado on toast, there are so many other recipes and options of how to serve avocado. Pay attention to your child's diet and needs in order to discover what they might enjoy having avocado added to. Their benefits are plentiful and the research is complete. Avocados can make your child smarter, healthier, and happier.