Taylor A Ritz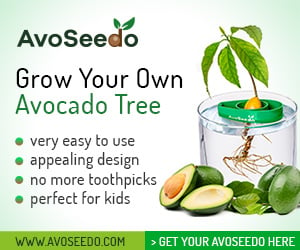 While we may not be able to gather right now, summer is quickly coming upon us and with it, the possibility that we might be able to come together once again. Avocados are seemingly worth their weight in gold. Using avocados in a recipe intended for a large group can be tricky, as well as expensive. We want you to be prepared for those summer parties, so we brought together the best avocado recipes to use for large gatherings. Read on for recipes for avocado salads, salsa, and the ever-popular guacamole.
Avocado Salad Recipes
Kale, Quinoa, and Avocado Salad
Ingredients
½ avocado
⅔ cup quinoa
1 ⅓ cup water
1 bunch kale
½ cup cucumber, chopped
⅓ cup red bell pepper, chopped
2 Tbsp red onion, chopped
1 Tbsp feta cheese, crumbled
¼ c olive oil
2 Tbsp lemon juice
1 ½ tbsp Dijon mustard
¾ tsp sea salt
¼ tsp ground black pepper
Instructions
Bring quinoa and water to a boil in a saucepan. Reduce heat to medium-low, cover, simmer until quinoa is tender and water has been absorbed (15 to 20 minutes). Set aside to cool.
Place kale in a steamer basket over 1 inch of boiling water in a saucepan. Cover saucepan with a lid and steam kale until hot, about 45 seconds; transfer to a large plate. Top kale with quinoa, avocado, cucumber, bell pepper, red onion, and feta cheese.
Whisk olive oil, lemon juice, Dijon mustard, sea salt, and black pepper together in a bowl until the oil emulsifies into the dressing; pour over the salad.
Fresh Avocado Salad
Ingredients
2 avocados
1 sweet onion, chopped
1 green bell pepper, chopped
1 large ripe tomato
¼ c cilantro, chopped
½ lime, juiced
Salt and pepper
Instructions
In a medium bowl combine avocados, onion, bell pepper, tomato, cilantro, and lime juice. Gently toss until evenly coated. Season with salt and pepper to taste.
Melon, Mango, and Avocado Salad
Ingredients
1 ripe avocado
1 small red onion, thinly sliced
2 Tbsp red wine vinegar
½ c orange juice, freshly squeezed
1 Tbsp orange zest
2 tsp extra-virgin olive oil
¼ tsp salt
Ground black pepper
2 c cantaloupe, cut into small balls
2 c watermelon, diced ½ inch cubes
1 ripe mango, ¼ inch cubes
1 c cilantro leaves, loosely packed
1 Tbsp fresh lime juice
6 thin lime slices
Instructions
To make pickled onions, combine the thinly sliced red onion and the red wine vinegar in a small bowl. Cover; chill for at least one hour.
Pour the orange juice into a large bowl. Whisk in olive oil and orange zest; season with salt, and a pinch of black pepper. Toss the cantaloupe, watermelon, and mango in the dressing. Stir in the pickled onions and cilantro leaves just before serving.
Dice the avocados, place in a small bowl. Sprinkle with the lime juice, and season with salt. Stir lightly to combine. Spoon an even amount of avocado into the bottom of 6 large martini or wine glasses. Top avocado with melon salad; garnish each salad with a lime slice.