It may not look like it, but this is also an AvoToast. That is why this toast is great for kids who don't like to eat healthy. It looks like chocolate cream, it tastes like chocolate, but it is actually avocado! We borrowed the recipe for the chocolate mousse from Deliciously Ella. If you don't know her yet, you have to follow her. She has the best healthy recipes you have ever seen (I'm just saying sweet potato brownies – yummy)!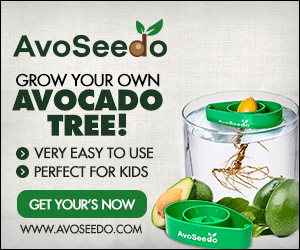 Follow our 30DaysOfAvoToast series here! Send us pictures of your favorite AvoToast or post them on instagram/facebook using #30DaysOfAvoToast.
The French Toast: French Toast with Avocado Chocolate Cream, and Strawberries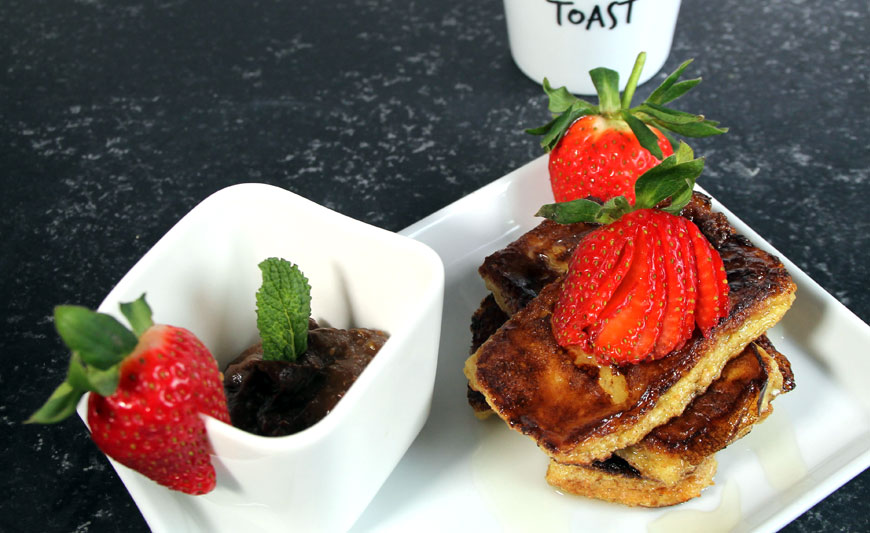 1. French Toast
Instructions
STEP 1
Mix the egg with milk/cream, honey, and cinnamon in a wide container.
STEP 2
Put toast into egg-milk mixture and let it soak for 5 minutes./em>
STEP 3
Preheat skillet over medium heat. Grill until lightly browned and flip over; continue grilling until brown on both sides.
Ingredients
2 slices of whole grain toast
1 egg
1 tablespoon milk or cream
1 tablespoon honey
Pinch of cinnamon
1 tablespoon coconut oil
2. Chocolate Avocado Mousse
(here is the link to the original recipe form Ella)
Instructions
STEP 1
After pitting the dates put all ingredients into a food processor and blend until smooth.
Ingredients
2 extra ripe bananas
1 ripe avocado
6 medjool dates
4 tablespoons of water
2 heaped teaspoons of almond butter
2 heaped teaspoons of raw cacao powder
Optional: a little sweetener (I used agave sirup)