Taylor A Ritz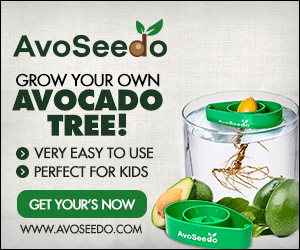 Now that the new year has begun, many of us are recommitting to taking better care of ourselves. Whether it's eating healthier or taking a little more "me" time, avocados can help you achieve your goals. Not sure how avocados can help? No worries, we've compiled a collection of articles to help you out!
For Your Outsides
If your new year's resolutions include taking more time for yourself, consider adding a few avocados to your beauty regiment. Whether you want to make improvements to yourself or just want to take some time to relax, these DIY avocado beauty recipes are sure to help.
With just one avocado, olive or coconut oil, and honey, you can make a nourishing hair mask sure to leave your hair and scalp feeling a million times better. The world can be hard on our hair, stripping away the oils essential to soft, shiny locks. Vitamins contained in avocados can help increase the health of your hair and the oils avocados naturally contain can give you back your shine
With the new year comes wintery conditions for the northern hemisphere, and winter is a tough time for our skin. Put your best face forward by giving yourself an avocado face mask. This Do-It-Yourself recipe lacks all the chemicals that often come in a commercial face mask; the ingredients are just avocado, honey, and hot water. Follow the simple instructions for a natural, nourishing face mask.
Another way to avoid using a bunch of chemicals on your skin is to make your own soap. Try this recipe for home-made avocado soap and you will see the difference. Essential vitamins, minerals, and fats naturally occurring in avocados have many benefits for your skin.
Though most common during pregnancy, anyone can experience stretch marks on almost any part of the body. While most stretch marks are naturally-occurring and do not always indicate weight gain, they can be bothersome when they appear. This article contains multiple natural ways to get rid of stretch marks.
For Your Insides
In addition to nourishing your hair and skin, avocados are also beneficial for the inside of your body.
1.How Avocados Lower Cholesterol
Forget apples, studies have shown that eating one avocado per day can help your heart! Read more about avocados and cholesterol here.
2. Eating Avocados to Manage Type 2 Diabetes
While avocados can't cure type 2 diabetes, they can certainly help someone manage the condition and perhaps even prevent it. While we may make suggestions, always consult a doctor with any questions you may have about your diet or medical condition.
3. Health Benefits of Avocado Tea
Many people talk about the health benefits of the avocado fruit, but did you know that the avocado leaf is good for you too? Read about 7 uses of the avocado leaf here.
4. Minimizing the Risk of Prostate Cancer
If you have a prostate, research has found that avocados may help you live longer. Read about how a medical consultant and a dietician came together to get the word out about avocados and prostate health.
Happy New Year!
No matter what sparks the change, a new year is the perfect time to try to form new habits. What are your new year's resolutions? Let us know in the comments below!