Taylor A Ritz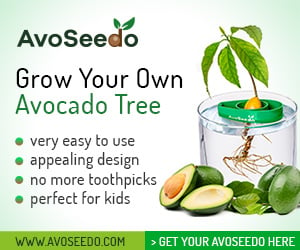 While many of us are familiar with using avocados to enhance the flavor of a salad or to take a healthy meal to the next level, avocado oil has many health benefits as well. From healing chapped skin or soothing an itch, avocado oil can do it all. Let's discuss how avocado oil can provide a natural alternative to enhance your beauty.
What Is Avocado Oil?
Many refer to avocado oil as an essential oil, but this is not entirely true. The thick, green liquid is actually what is called a carrier oil.
Essential oils are highly concentrated liquids distilled from the aromatic parts of plants like roots and pedals. Carrier oils, on the other hand, are pressed from nuts, seeds, and other fatty parts of the fruit. Carrier oils are used to dilute essential oils and "carry" them in a liquid solution. Where essential oils have a strong smell and evaporate readily, carrier oils like avocado oil are relatively scentless and do not easily evaporate.
Avocado oil can soothe and hydrate irritated skin. The moisturizing aspect of avocado oil can make this remedy ineffective for those who already have oily skin.
Health Benefits of Avocado Oil For Your Skin
Eczema Relief
Avocado oil can provide relief from eczema. Eczema is an uncomfortable skin condition characterized by patchy, red skin. The strong antioxidants in avocado oil heal your dry, irritated skin to provide relief from eczema symptoms.
Note: Before using avocado oil for this purpose, test the oil on a small patch of skin to check for a reaction.
Acne Prevention
Acne is characterized by pimples, blackheads, and even cysts. It is an inflammatory skin condition caused by a variety of factors, one of which is an accumulation of oil in the pores of your skin. Avocado oil can help you flush excessive facial oils. The anti-inflammatory effects of avocadoes also assist in getting rid of facial redness linked to acne as well.
Heal Sunburn
The presence of vitamin D, E, beta carotenes, protein, lecithin in avocado oil help heal and soothe painful, sun-damaged skin.
Reduce Signs of Aging
Avocado oil is rich in essential fatty acids, which can help you retain your skin's elasticity. Using avocado oil daily provides the best results to combat signs of aging such as wrinkles.
Moisturizing Dry Skin
No matter the cause of your dry skin, avocado oil can help combat it and rehydrate you, leaving your skin healthy and glowing. Avocado is high in vitamin E and oleic acid that can penetrate deep into the skin's pores and provide hydration from the inside out.
Note: For best effects, apply avocado oil to your face daily before going to sleep.
How To Use Avocado Oil On Your Skin
There are several ways to include avocado oil in your skincare routine. Here are a few:
Massage the oil on your skin. After you bathe, rub an ample amount of avocado oil onto your skin.
Rub it on your face like a mask.
Add it to your lotion.
Use to make a facial oil moisturizer.
Avocado Oil Skincare Recipes
Facial Moisturizer
Fill ⅔ of a 1-ounce bottle with avocado oil.
Fill the last third of the bottle with another nourishing oil such as tamanu or emu oil.
Add three or four drops of essential oil.
Cap and shake well.
Homemade Facemask
Cut a ripe avocado into cubes.
Add a small amount of avocado oil.
Use a fork to mash the fruit and oil into a paste.
Apply the paste to your face and let sit for 10 to 15 minutes.
Wash off with warm water.
Anti-Aging Skin Cream
Mix ¼ cup avocado oil with 2 tablespoons coconut oil, 2 tablespoons beeswax, 1 tablespoon Shea butter, and ½ teaspoon vitamin E oil together in a glass jar.
Place the jar, uncovered, into a pot filled with approximately 4 inches of water.
Bring the pot to a simmer.
Stir ingredients until fully melted.
Pour the melted cream into another container and allow it to sit until the mixture hardens.
Cover with a lid and store in a cool place.