You may be unaware, but avocados are an excellent source of nutrients and biotin, and can help improve dry skin and the health of your hair.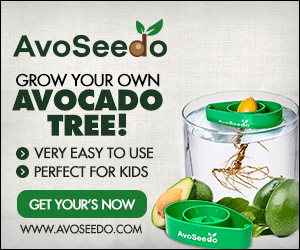 13 Ways Avocados Can Improve Your Skin and Hair
Improves Skin Glow – Avocados contain antioxidants that help improve and nourish your skin to maintain a natural glow.
Smoother Skin – Adding avocados to your diet or including in your skincare regime can help your skin procure essential fatty acids to help keep your skin soft.
Prevents Wrinkles – Avocados contain vitamins C and E, which are both essential to having healthy skin and preventing it from radical activity.
Reduces Aging – Avocados contain nutrients such as Lutein and Zeaxanthin, that help prevent and reduce wrinkly skin.
Prevents Acne – Avocados contain anti-acne properties such as lauric acid and anti-inflammatory properties.
Moistures the Skin – Avocados contains antioxidants such as vitamin B to help moisturize your skin from within.
Exfoliates the Skin – Avocados naturally remove dead skin to unclog pores and exfoliate the skin from the inside.
Stimulates Collagen Production – Avocados help keep your skin youthful.
Moisturizes Your Hair – Avocados contain vitamins A, D, E, and B6 to help improve dry and frizzy hair.
Protects Your Hair – Avocados help protect your hair with proteins, amino acids, folic acid, magnesium, and copper.
Reduces & Prevents Dandruff – Reduces scalp inflammation.
Rejuvenates Hair – Rejuvenates your hair to keep it shiny and soft.
Promotes Hair Growth – Avocados contain nutrients such as proteins and minerals to help your hair grow.
Ways to Use Avocados For Your Skin and Hair
Avocados are known to be very versatile and can improve your skin and hair health. You can eat them with breakfast, add in salads, or blend with other nutrients to make a smoothie.
Face Mask
Mash your avocado into a paste and add either honey or yogurt. Apply the avocado paste to your skin and leave on for fifteen minutes. Rinse the paste with cold water and pat dry. For maximum benefits, use the paste on your skin three times a week.
Hair Mask
Combine a mashed avocado with two tablespoons of coconut oil and apply to your hair and scalp. Leave the hair mask on for twenty to thirty minutes before washing it off for a shampoo.