If you've been looking for the perfect summer lunch that's refreshing and easy to make, look no further than this delicious Avocado Tuna Salad recipe. This refreshing recipe is filled with flavor and will definitely be a sandwich favorite among you and your family, even the kids will enjoy this recipe!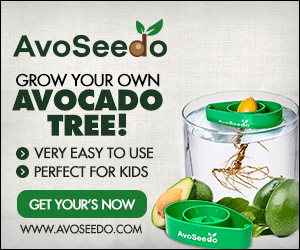 Everyone enjoys a good tuna sandwich, but this Avocado Tuna Salad sandwich takes the cake with its delicious spin. With this recipe, you'll take out some of the mayo in the dressing and replace it with creamy avocado. Combined with the ingredients of the dressing, the creamy avocado will have you falling in love with these flavors!
While this sandwich recipe is nutrias, it's also a great side dish for lunches and parties. You can use this recipe when getting together with picnics, barbecues, and birthday parties. In addition, it makes quick and easy dinner that everyone can enjoy. If you have small kids, let them try this recipe, they'll quickly come to love avocados!
How to Make Avocado Tuna Salad
Make your dressing – To make your dressing, you'll mash the avocado in a bowl and whisk together the mayo, lemon juice, salt, garlic power, onion powder, pepper, and any other seasonings you may enjoy.
Combine your other ingredients – In this next step you'll combine your other ingredients into the drained tuna, diced onion, and to top off, diced pickle.
How to Eat Your Avocado Tuna Salad
This recipe is great for eating any way your heat desires, especially if you're on a low carb diet. You can east this avocado tuna salad in cups or create a lettuce wrap. I particularly enjoy this salad on a wrap with romaine lettuce and sliced tomatoes. If you're making this recipe for lunch, you can make your wrap or sandwich at work or school. If you're making your sandwich on bread, it's best to add your ingredients later on to avoid your bread becoming too moist.
Avocado Tuna Salad Ingredients
14 ounces of drained can tuna
1 ripe avocado
half of a small red onion (diced)
two stalks of celery (diced)
diced dill pickles
1/3 cup of mayo
1 tablespoon of lemon juice
salt (to taste)
garlic powder (to taste)
onion powder (to taste)
black pepper (to taste)
How to Prep Avocado Tuna Salad
Using a bowl, combine your tuna, red onion, pickles and celery
In another smaller bowl, mash up your avocado, then whisk together your mayo, lemon juice, salt, garlic powder, onion powder, and black pepper. With these seasoning, you don't need to add a specific amount, only to taste.
Stir together your dressing into the main salad ingredients
Immediately serve or store in an airtight container for three to five days. If you leave the salad sitting out for more than two hours, it must be thrown away.
Planning on making Avocado Tuna Salad this summer? Let us know what you think!