Hi AvoLover! We know avocado toast is as much a favorite as it is for us and that's why we're excited to begin our 30 Days of AvoToasts series today!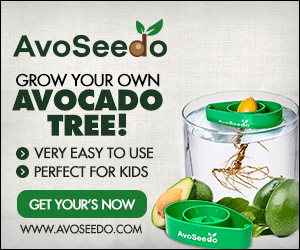 Each day I'll post a new photo to Instagram with a matching recipe. We'll also feature the series on our blog in the recipe section. All posts will include a unique theme (e.g. Greek AvoToast, Next Generation AvoToast, etc.).
The versatility of avocados makes them great with spicy jalapenos, sweet strawberries and salty goat cheese. Use our guide for the perfect avocado toast for every occasion! You can serve your favorite food at a dinner party, a child's birthday party, or even on Oktoberfest (we are from Germany, so this is a MUST for us).
To begin the series we are starting with the classic avocado toast. To make it more interesting we added a little twist: feta & red chili peppers. We finished it with a pinch of smoked salt!
More than just sharing our favorite recipes we want to create a space for you to find inspiration for your AvoToast cravings. But we don't want this to be a one way deal. Join our avo movement and share your favorite avocado toast ideas and thoughts with us! Send us your pictures or post them on Instagram using #30DaysOfAvoToast.
To make this series even more interesting for you we will give away 5 AvoSeedo 3-Packs or Plant Pot Sets at the end of the 30 days!!! Here here is how it works:
Here here is how it works:
Follow @avoseedo on Instagram or Facebook
Share one of our 30 Days of Avocado Toast pictures in your own profile using #30DaysOfAvoToast and tag @avoseedo OR upload your own AvoToast pic using #30DaysOfAvoToast and tag @avoseedo
Our 30DaysOfAvoToast