Spring is the perfect time for renewing and reviving. For many of us this points to our gardens, and maybe even our wardrobes, but how many think of our skin?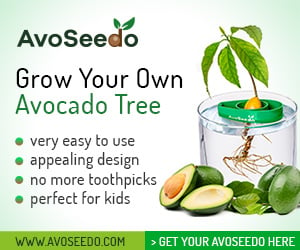 The harshness of this past winter impacted climates across the globe. The impacts of this past winter not only harshly affected climates, but also our skin. After months of being void of moisture now is the chance to reclaim it with your own avocado face mask!
Creating your own edible avocado face mask is a supreme way to save money and treat your body to all-natural ingredients. Read on to see how just a few ingredients plus a little time will equal a fresh new way to nurture your face.
DIY Avocado Face Mask
Ingredients:
1/2 of a ripe avocado
1 TB honey
1 TB hot water
Instructions:
Cut open your avocado to remove the pit and scoop out the fruit. Combine all ingredients and mix thoroughly in a bowl. Using your fingers, apply the mask to your face and let sit for about 10 minutes. Use cold water to wash off before air-drying.
If you are looking for more ways to incorporate the beneficial nutrients of avocados in to your beauty regiment, check out our article on beauty uses for avocados.