Have you been looking for the freshest morning blend? This avocado pineapple smooth is fresh, creamy, delicious, and will have you wanting it every morning. The texture is smooth, while the pineapple gives it a delicious sweetness.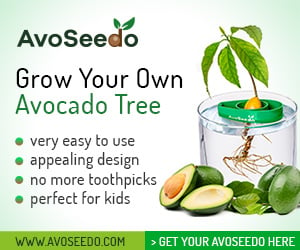 Ingredients You'll Need:
The ingredients that you'll need for this recipe are pretty simple.
1. Avocado: For this recipe, it's important to have a fresh avocado so it will blend easier. If you can't find fresh, you can use frozen avocado too. Whatever type you use, make sure it's ripe.
2. Pineapple: For this recipe, it's best to use frozen pineapple to make your smoothie thicker, but fresh pineapple would also work.
3. Banana: To make your smoothie thicker, it would be best to use a frozen banana. To freeze your banana, make sure it is frozen for at least 3 hours.
4. Almond Milk: Almond Milk works best for this smoothie, but you can use whole milk as well. You may even use vanilla-flavored almond milk too.
5. Honey: It's always optional to use a sweetener for smoothies, but honey will be your healthiest option.
Tips to Keep in Mind:
1. Use frozen fruit: For a thicker consistency, you always want to try and make sure you use frozen fruit. This will give your smoothie the perfect texture without watering it down like water.
2. Use liquid first: When making a smoothie, you always want to add your liquid first. This will help your smoothie blend easier.
3. Use healthy sweeteners: When making a smoothie, you want to avoid using regular sugar. Natural sweeteners like honey are the perfect addition. 
Recipe:
1 1/2 cup of almond milk
1 avocado
2 cups of frozen pineapple
1 frozen banana
1 tsp honey
Add all of your ingredients to your blender, blend, and enjoy!