One chocolate brand has launched a combination of avocado and chocolate called avocado toast chocolate bar that made everyone went crazy about it.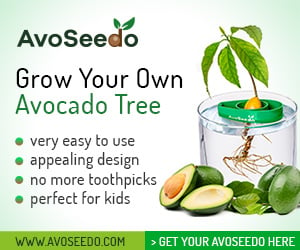 Last week, according to its website, Compartes, a Los Angeles based shop with chocolates as their main ingredient released the avocado chocolate bar. It is made from creamy white chocolate blended with fresh avocados and crunchy toast.
According to the website, 'This is a white chocolate dream that can be considered as 2018's most trendy and delicious food. This gets a makeover of chocolate dip. The creamy white chocolate is blended with only the finest avocados in California with a twist of crunchy caramelized toast bits that offers a uniquely delicious and sweet chocolate sensation like no other. '
Bustle said that the avocado toast bar is made in collaboration with Compartes and California Avocado Commission.
This is not the first collaboration with the commission because just last year, the two also paired up to come up with the limited edition bar that was also made with avocados and white chocolate.
Good thing, the collaboration was succeeded for this year's newest reveal for the millennials, the avocado toast chocolate bar.
For only $9.95, chocolate lovers may try the newly launched bars available at Compartes store in Los Angeles and also through their website.
Fans of this chocolate bars should hurry and stack up if they can as these bars will only be available until August.
Jonathan Grahm is the head of the chocolatier who acquired the business way back in 2009. During that time, the family is already losing faith in the business. Good thing, it was recreated to produce fresh and delicious offerings.
Currently, Compartes is already offering more than 50 variety of bars with new flavors from time to time.
LA Times reported that the company already had several improvements from its 24 chocolate bars variety such as milk chocolate Coney Island bar, crushed waffle pieces, unicorn and ombre rainbow of neon colors covered box.
Other varieties that you may try if you are not a fan of avocado include a rose chocolate bar mixed with jam bar, sweet wine, scones and strawberry champagne that also retails at $9.95.
In Los Angeles area as well, if you are not into chocolate bars, you can also visit the store of a pastry chef, Dominique Ansel. This store offers avocado toast ice cream sandwich that is made with avocado flavored ice cream.