The kitchen has always been a perfect classroom for kids. With our easy and fun cut-out AvoToast you can encourage a child in your life to eat more of this equally delicious and healthy fruit. Read along for two different ways to enjoy!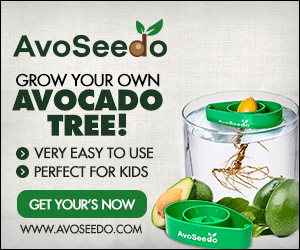 Follow our 30DaysOfAvoToast series here! Send us pictures of your favorite AvoToast or post them on Instagram/Facebook using #30DaysOfAvoToast.
The Kid-Friendly Cut Out: Heart Cut-out AvoToast
Instructions for Toast #1
STEP 1
Toast your bread.
STEP 2
Use a cookie cutter shape of your choice that fits within the toast and press down to create a shape. So now you have two parts of your slice of toast; one in the shape of your cutter and one missing the middle.
STEP 3
Preheat skillet over medium heat. Put a little butter into the pan before adding the one missing the middle of your toast. Turn over after 1 minute.
STEP 4
Open an egg and put into the middle of the toast. Season egg with salt and pepper and cook on low to medium heat until the egg is to your preference.
STEP 5
Mash ½ avocado after adding lime, salt and pepper to it. .
STEP 6
Spread avocado on the toast in the shape of your cutter.
Instructions for Toast #2
STEP 1
Take a cutter in the form of your choice in different (smaller) sizes. Cut ½ avocado in a way that you have some larger surfaces and use cutters to make shapes of your preference.
STEP 2
Decorate a toasted bread with the different shapes.
Ingredients
2 slices toast bread
1 avocado
2 eggs
butter
Salt, pepper and lime to taste