Did I ever mention that I really like green food? Well, I do! So I created another amazing green AvoToast! I combined it with grilled lemon asparagus (my favorite way to cook asparagus), crispy bacon, a little scrambled egg, and cress. This recipe provides a balance of carbs, protein, and vitamins to keep you feeling energized!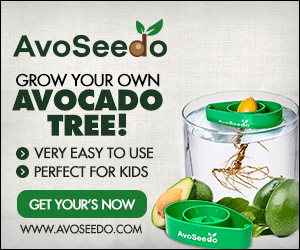 Follow our 30DaysOfAvoToast series here! Send us pictures of your favorite AvoToast or post them on Instagram/Facebook using #30DaysOfAvoToast.
Greener on the Other Side: AvoToast with green asparagus, scrambled egg, and bacon, and cress
Instructions
STEP 1
Wash asparagus and remove woody ends.
STEP 2
Toast the bread.
STEP 3
Preheat skillet over medium heat. Put a little coconut oil into the pan and add the asparagus. Cook for 5-7 minutes by shaking it from time to time until it's "al dente" (cooked but still crunchy). Add bacon after 3 minutes and cook until crispy.
STEP 4
In the meantime, mash avocado with some lime, salt and pepper. Crack the egg in a separate bowl and add a pinch of salt and pepper, then use a fork to beat together well.
STEP 5
Put second skillet over low heat and add butter. When it starts to bubble pour in the mixed egg. Stir slowly with a wooden spoon until the eggs still look slightly underdone and remove from heat.
STEP 6
Remove from heat bacon when crispy. Season asparagus with lime juice, salt and pepper before removing from heat.
STEP 7
Put avocado, grilled bacon, asparagus and scrambled egg on grilled toast. Top with fresh cress.
Ingredients
2 slices whole grain toast bread
1/2 avocado
10 asparagus spears
1 slice of bacon (I used Serrano ham)
1 egg
1 lime
Some cress
1 teaspoon butter
1 teaspoon coconut oil
Salt and pepper to taste