I love appetizers for being a mini-meal before my meal. They kind of set the mood for what's about to come. Onion rings prepare me for a burger. Fancier appetizers like cocktail shrimp prepare me for a prime-cut steak or even lobster tail. For this avotoast recipe I wanted to think of what might come before a fancy dinner. I think it's so good you wouldn't need an entree after it!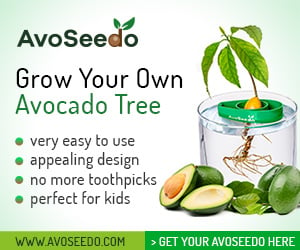 Follow our 30DaysOfAvoToast series here! Send us pictures of your favorite AvoToast or post them on Instagram/Facebook using #30DaysOfAvoToast.
The Fancy Appetizer: AvoToast with Salmon, Horseradish, and Capers
Instructions
STEP 1
Toast the bread and cut into forms you like using a cookie cutter.
STEP 2
Mash avocado with some lime juice, salt and pepper
STEP 3
Mix sour cream with horseradish, lime juice, salt and pepper.
STEP 4
Cut salmon into small cubes
STEP 5
Put avocado mash, salmon, horseradish cream on toast and top with a caper.
Ingredients
2 slices of toast bread
1/2 avocado
2 tablespoons grated horseradish
Lime juice from ½ lime
1/2 cup sour cream or creme fraiche
2 slices smoked salmon
capers
Salt, pepper and lime to taste