In Germany people love to eat schnitzels together with different sauces (don't ask me why! I think a schnitzel tastes perfect without any sauce. But most Germans are addicted to sauce or gravy. Meat without sauce really isn't an option).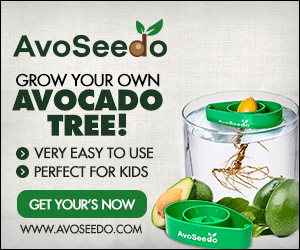 One of the most popular Schnitzel combos is the so called "Jägerschnitzel". Jäger actually means "hunter" and Jäger sauce refers to a mushroom sauce because a hunter goes to the forest and in the forest there are mushrooms or something like that.
Here is a recipe to a Jägerschnitzel in case you are interested. This traditional German food inspired our newest avocado toast. Here is our Jaeger AvoToast!
Follow our 30DaysOfAvoToast series here! Send us pictures of your favorite AvoToast or post them on instagram/facebook using #30DaysOfAvoToast.
The Jaeger One: AvoToast with Mushrooms, Thyme, and Creme Fraiche
Instructions
STEP 1
Clean mushrooms and slices them.
STEP 2
Preheat skillet over medium heat. Put a little olive oil and the garlic clove into the skillet. Add mushrooms and thyme and cook for 3 minutes. Season with salt and pepper.
STEP 3
Mash avocado with salt and pepper.
STEP 4
Put avocado and cooked mushrooms on toasted bread and garnish with a spoon creme fraiche, thyme and freshly grated lemon rind.
Ingredients
2 slices sourdough bread
1/2 avocado
2 cups mushrooms
2 branches of thyme
1 garlic clove (optional)
1 tablespoon olive oil
2 teaspoon creme fraiche
1 untreated lemon
Salt and pepper to taste