These avocado ice pops are a real cure for summer heat. The ice pops are tasty with a luscious, creamy texture that is sure to please. The lime keeps the pops green and also brings out the flavor of avocado. These avocado ice pops will become a personal favorite once you try them.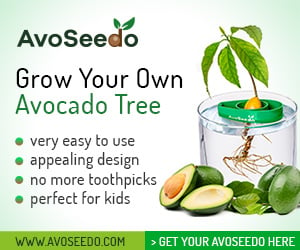 STEP 1
In a small saucepan, mix water and sugar; cooker, stirring, until sugar dissolves and the mixture comes to a gentle boil. Cool slightly.
STEP 2
Cut avocados lengthwise in half and remove the pit.
STEP 3
Scoop out the flesh into a blender; add salt and sugar syrup. Blend, scraping sides, until very smooth.
STEP 4
Add lime juice and continue blending until well combined
STEP 5
Add the lime juice and blend just until combined.
STEP 6
Divide the puree among the molds and freeze for about 2 hours or until the pops start to set; insert sticks and continue freezing for 5 more hours or until solid.
Ingredients
2 Ripe Avocados
2 tablespoons Freshly Squeezed Lime Juice
1/8 teaspoon Salt
120 grams Sugar
240 ml Water