Most have a preference of having their avocado mashed or sliced, but we have a new way to put this amazing fruit on your toast: SHAVE IT!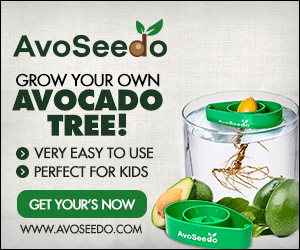 Yes, that is actually a thing! It was "invented" by fooddeco.nl and is a relatively easy way to take your toast from bland to glam. Keep reading to learn how it's done!
Follow our 30DaysOfAvoToast series here! Send us pictures of your favorite AvoToast or post them on instagram/facebook using #30DaysOfAvoToast.
Here's how it's done!
The Next Generation: Toast with Shaved Avocado
Instructions
STEP 1
Toast your bread.
STEP 2
Cut and peel your avocado. Take a peeler and make thin avocado slices.
STEP 3
Put avocado slices on toast and top it with some pepper, salt, chilli peppers and lime juice.
Ingredients
2 slices sourdough bread
1/2 avocado
1/4 red chilli peppers (depending on how spicy you like it)
Some lime juice
Salt and pepper to taste