Green is one of my favorite colors in general, but especially to eat. Just check out our Instagram feed – more than 50, it looks like 500 shades of green!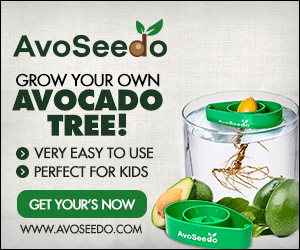 Today's toast is one of my favorites because it tastes as great as it looks! Lime and mint add freshness, the zucchini gives a good crunchy texture, and the avocado balances out the crunch with smoothness. This combination makes for pure green bliss.
Follow our 30DaysOfAvoToast series here! Send us pictures of your favorite AvoToast or post them on instagram/facebook using #30DaysOfAvoToast.
50 Shades of Green: AvoToast with Zucchini, Lime, and Mint
Instructions
STEP 1
Grill baguette slices until crispy.
STEP 2
Slice zucchini into very thin slices. I used a peeler to help me.
STEP 3
Preheat skillet over medium heat. Put a little olive oil and the garlic clove into the skillet. Add zucchini slices and cook for 1 minute.
STEP 4
Mash avocado with salt and pepper.
STEP 5
Put some freshly cut mint and some lime juice to the zucchini.
STEP 6
Put avocado mash and zucchini mixture on top of grilled baguette. Garnish with fresh mint.
Enjoy with Match Lemonade (recipe to come – sign up for our newsletter!)

Ingredients
6 slices of french baguette
1/2 avocado
Small zucchini/couchette
Olive oil
1/2 lime
Fresh mint
1/2 clove of garlic (optional)
Salt and pepper to taste