Something about summer has us craving nachos. Do you have any particular cravings during the summer? Nachos are a lightweight, easy meal that can keep you going during the hot summer months. With the right combination of toppings, nacho recipes can even be a healthy option for your weekly meal plans. Let's discuss our favorite nacho recipes.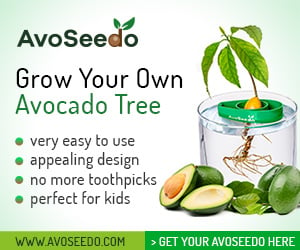 Fantastic Nacho Recipes
Up the Nacho Recipe With Bacon Bits
Bacon is just as iconic of food as avocados, so why not try it on nachos? This recipe has delicious ground beef, avocado/guacamole, sour cream, shredded cheese, and bacon bits on top of nacho chips.
Pulled Pork Nachos
The best nacho recipes have a protein to fill you up. While most nacho recipes call for ground beef, it's amazing to mix it up every once in a while. This nacho recipe calls for pulled pork as the protein. A pork shoulder is mixed with spices and canola oil. The recipe also includes making your own tortilla chips from flour or corn tortillas. Last but not least, it includes tantalizing queso to drizzle over the top of it all. This incredible nacho recipe is one homemade meal you don't want to miss out on.
French Fry Nachos
French fry nachos? At first, we didn't know whether to be skeptical or intrigued; color us a little of both! This iconic nacho recipe uses french fries at its base instead of tortilla chips. Are nachos still nachos with the chips? We're not sure, but either way, this snack is beyond tasty! Use your basic frozen fries and top with ground beef, shredded Monterey Jack cheese, and whatever other nacho toppings you desire.
Breakfast Nachos
Breakfast burgers, breakfast for dinner, now a breakfast nacho recipe? We're in. Breakfast nachos entail corn chips covered with shredded Monterey Jack and Cheddar cheeses, sour cream, salsa, cilantro, avocado, bacon, and sunny-side-up eggs. Add all the veggie toppings you want and you've got an entire meal on one big plate. Share them with a friend or keep all the nutritious, deliciousness to yourself.
Dessert Nachos With Donuts
Okay, we know, this sounds a little out there, but stick with us. If you like sweet just as much as you like salty, this nacho recipe for Donut Dessert Nachos is absolutely amazing. Start with Pillsbury Grands Biscuits and you can top them with bananas, strawberries, walnuts, whipped cream, chocolate and caramel sauce, peanut butter chips, shredded coconut, or any other sweet topping you enjoy. We can have nachos for dinner, nachos for breakfast, and now, nachos for dessert!
Barbecue Cheeseburger Nachos
We will be the first to say these nachos have a lot going on. We love nachos and we love cheeseburgers, so putting the two together sounds like a winning decision. Regular nacho toppings come together with cheese, ground beef, and barbecue sauce to create a mouth-watering recipe that is a for sure fan favorite. Serve with some sour cream for dipping.
Cranberry, Brussel Sprouts, and Brie Skillet Nacho Recipe
Don't give up on us yet, we promise it's tastier than you might think! This nacho recipe might be a little out there, but it's well worth the chance if you have the ingredients and the daring to undertake it. This creative combination is a fantastic vegetarian option for nachos and could even be vegan if you use vegan cheese instead of brie. Add on top of the deliciousness that this recipe is a one-skillet meal and you have a winning combination for an easy, healthy, vegetarian dinner.