I think we can all agree that the best part about the holidays is the food. Avocados are a fantastic addition to any holiday table because they are healthy for you and taste amazing. Guacamole in a Christmas feast or New Year's celebration, however, might be a little out of place. So how can we add avocados to our holiday meals? How about a little avocado hollandaise sauce?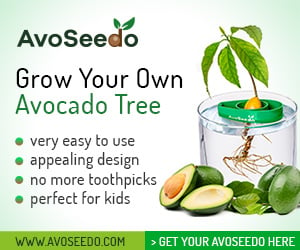 What IS Hollandaise Sauce?
While you might have heard of hollandaise sauce before, maybe you don't quite know what it is. Hollandaise sauce is a mix of egg yolks, lemon juice, and melted butter. The combination is a creamy mixture that you can drizzle on any number of foods, especially toast and poached eggs. While avocado hollandaise sauce isn't actually hollandaise sauce, it's a close, plant-based alternative.
How To Make Avocado Hollandaise Sauce
You Need:
½ avocado
¼ lemon, juiced
2 tablespoons olive oil
1 tbalepsoon milk
Salt, to taste
Instructions
Blend all ingredients until smooth. Make sure there are no avocado chunks in your sauce.
Add more milk until you reach your desired consistency.
Serve over poached eggs and toast, or most any other meal.
That's it! Easy-peasy right? Your family never has to know just how easy this recipe is, all they need to know is that your avocado hollandaise sauce delicious and you're an amazing chef!
Cooking With Avocado
No matter how you choose to spend your holiday this year, make sure you include good friends, good times, and good food. Our meals can bring us together, whether virtually or in person, and create new memories to close out a difficult year. Avocado hollandaise sauce is just one way to spice up your meals and bring smiles to gathering faces.
Want to always have avocados handy? Grow your own tree! With the AvoSeedo, you can root any avocado pit into a healthy avocado tree.
Happy Holidays from us here at AvoSeedo!