Two things almost everyone loves: avocados and french fries. So, why not combine the two? Check out this recipe for a side dish of avocado fries. The best part of this recipe is that there's no deep-frying required! This recipe makes 6 servings and takes about an hour total.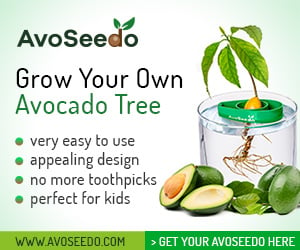 How To Make Avocado Fries
Ingredients
3 medium avocados
2 egg whites
2 ½ cups panko bread crumbs
¼ cup lemon juice
1 cup all-purpose flour
1 teaspoon salt
Hot sauce to taste
Instructions
Begin by preheating your oven to 400 degrees Fahrenheit. Grease a baking sheet with nonstick cooking spray.
Cut each superfruit in half and remove the pits. Scoop the flesh out of the skin and slice each piece into 6 thick slices.
In a large, shallow bowl, combine the flour and salt. Mix it thoroughly. In another large shallow bowl, whisk the egg whites lightly. Take a third large bowl or plate, pour the bread crumbs. In a small bowl, pour the lemon juice.
Take a piece of avo and dip it into first the lemon juice, then the flour mixture, egg whites, and bread crumbs, in that order. Transfer the breaded avocado onto the baking sheet, then repeat for each avocado piece.
Place the baking sheet with the breaded avocado fries into the oven for 15 to 20 minutes, until the breading is golden brown and crispy.
Season with salt to taste and serve immediately with hot sauce and ranch.
Enjoy Your Avocado Fries
Meals are for enjoying both the food itself and the time with family and friends. Use this recipe for avocado fries as the perfect side to a good burger, hot dog, or sandwich in your backyard in the summer sun.

Want to have your own avocados available at all times? Use the Avoseedo to root and grow your very own avocado tree.