Are you ready to go green? These green breakfast tacos are an incredible go-to weekday breakfast, They're quick, easy, and portable for your busiest mornings. Read on for how to make avocado tomatillo tacos for breakfast!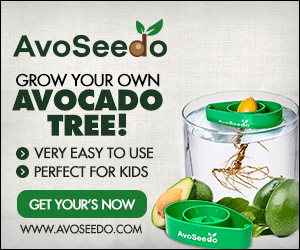 How To Make Avocado Tomatillo Tacos
This recipe serves 2 people and takes about 15 minutes total to make.
What You Need
½ avocado, sliced
3 large eggs
5 cups fresh spinach
4 tortillas
Avocado oil (or extra virgin olive oil)
1 lime
Sea salt to taste
Freshly ground pepper to taste
Optional: serrano pepper, sliced
Instructions
Remove the pit and skin from half the avocado and cut it into thin slices. 
Take out a medium non-stick skillet and brush it lightly with avocado oil. Bring the pan to medium heat.
Add spinach and a pinch of salt and pepper to the skillet and saute until the spinach wilts. 
Remove the spinach and set it aside. Brush new oil onto the skillet and bring it back up to medium heat. Add the eggs and let them cook for a few seconds, then stir and scramble the eggs until just cooked through. 
While the eggs finish cooking, place your tortillas in a damp paper towel on a microwave-safe plate and microwave for 30 seconds. 
Assemble each taco by filling each tortilla with scrambled eggs, spinach, avo slices, and chunks of tomatillo salsa.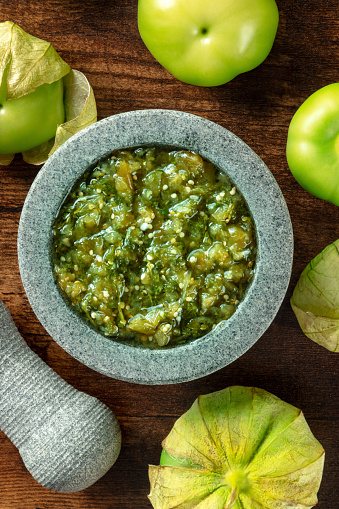 Tips For Making Avocado Tomatillo Tacos For Breakfast
If desired, add slices of serrano peppers to your tacos.
Fresh, homemade tomatillo salsa can last up to 2 weeks.
Change up your filling by adding black beans, dried chile salsa, cheese, or diced tomatos.
Enjoy your easy, delicious avocado tomatillo breakfast tacos!

One of the best things about these breakfast tacos is that they're easy and quick. Our mornings can be hectic and stressful, and the last thing on our minds is cooking an elaborate, time-consuming breakfast. Another fantastic aspect of these breakfast tacos is how easily you can change up the ingredients so you don't get too bored. Switch ingredients in and out to avoid eating the same thing every day. We know you'll love these tacos as much as we do.

What are your favorite breakfast taco ingredients?