Ingredients
1 avocado
2 green chilies
3 garlic cloves
1.5 cups whole wheat flour plus extra for dusting
2 teaspoons lemon juice
Salt to taste
Avocado oil to smear on the dough (can substitute with olive oil)
Butter
Instructions
First, cut your avocado in half, take out the pit, and scoop out the avocado pulp. Mash it well in a small bowl and add lemon juice.
Next, finely chop the garlic and add it plus the green chilies and salt to the bowl and mix well.
Add the whole wheat flour to the mixture and mix until you have a pliable dough that is not sticky. The recipe calls for 1.5 cups of flour, but add more slowly if your dough is still sticky. Do not add any water.
Once your avocado flatbread dough is at the desired consistency, smear oil on top of the dough. Leave the dough to rest for 30 minutes.
After the 30 minutes is up, make small, round balls out of the dough. Take the dough balls one by one, dusting each with wheat flour then flatten into a disc.
Place each disc in a pan on medium heat and cook on one side. When you start to see bubbles, flip it over and cook the other side. Smear butter on both sides and transfer to a plate and serve.
10 Quick Avocado Flatbread Toppings
Once you've made your avocado flatbread, here are 10 quick toppings to create a delicious snack.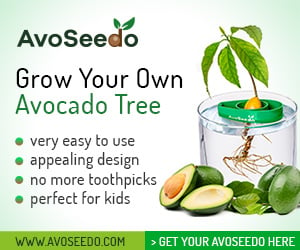 Avocado flatbread with BBQ chicken, cheddar jack cheese, and green onion.
Pesto, bacon, parmesan cheese, and grape tomatoes.
Bacon, spinach, cheese, fried egg.
Scrambled egg, tomato, spinach, and cheese.
Blue cheese, pear, caramelized onion, and balsamic vinegar.
Pizza sauce, onion, red bell pepper, mozzarella cheese.
Cooked ground beef with taco seasoning, bell pepper, onion, tomato, cheddar cheese, salsa, and sour cream.
Goat cheese, figs, prosciutto, and arugula.
Pumpkin puree, red onion, black beans, jalapeno, cumin, and hot sauce.
Bacon, mashed potatoes, scallions, and cheddar cheese.
Put your desired toppings on your avocado flatbread and place it in the oven at 400 degrees Fahrenheit for about 8 minutes and enjoy!