With the holidays coming up fast, you might find yourself in need of a delicious dessert to bring to your next family function. Avocados are always a fan favorite, so an avocado dessert is sure to please the crowd at your next function. Check out this recipe for an avocado cake and make sure to look for the bonus recipe for frosting at the bottom!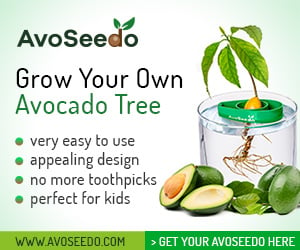 Avocado Cake
This avocado cake recipe takes about 15 minutes to prepare and 40 minutes to bake, for a total of 50 minutes.
Ingredients
2 eggs
1 lemon, zested
3 cups of flour
2 cups sugar
1 cup milk
½ cup olive oil (can substitute canola oil)
1 ½ teaspoons baking soda
one teaspoon baking powder
1 teaspoon salt
One teaspoon ground cinnamon
1 teaspoon ground allspice
Instructions
Begin by preheating your oven to 350 degrees.
While the oven heats, take out a large bowl. In the bowl, combine flour, baking soda, baking powder, cinnamon, sugar, salt, and allspice. Make sure the dry ingredients are blended well. Set aside.
In another large bowl blend in the avocado, milk, and eggs until the mixture is smooth. Slowly add in the dry ingredients and stir until combined. Then fold in the lemon zest.
Pour your batter mixture into a greased 9 x 13 oven-safe pan (or 2 round pans or cupcake tin).
Place the filled pans in the preheated oven for 40 minutes, until a toothpick inserted into the middle comes out clean.
Cool the cake to room temperature.
Dust the cake with powdered sugar or frosting of your choice.
Bonus: Avocado Cake Buttercream Frosting!
For this frosting, you need:
1 avocado
1 pound powdered sugar
2 teaspoons lemon juice
½ teaspoon lemon extract
To make frosting for the avocado cake:
Peal and pit the avocado. Place it in a standing mixer bowl and fit a whisk attachment. Add the lemon juice and mix well for 2 to 3 minutes.
Next, add the powdered sugar a little at a time, beating until smooth.
Add the lemon extract and mix to combine.
Use immediately to frost a cake or store it in the refrigerator.
Enjoy your avocado cake and let us know what you think!