Even though the recent ban on avocado imports from Mexico only lasted a week, U.S. avocado consumers didn't know how long we might suffer an avo shortage. People got clever quickly and came up with "zuccamole," a zucchini-based avocado alternative to traditional guacamole that still has the same thick, creamy texture and delicious flavor.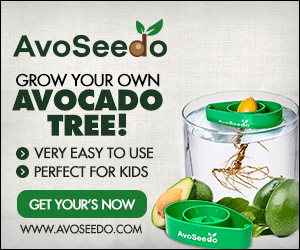 How To Make Avocado Alternative Zuccamole
What You Need:
1 medium squash
2-3 cloves of garlicn
1 jalapeño
¼ cup oil
¼ cup fresh cilantro
1 tablespoon plain Greek yogurt
1 ½ teaspoons fresh lime juice
½ teaspoon kosher salt
How To Make An Avocado Alternative Guacamole
First, make your avocado alternative by trimming the ends of the squash and removing the seeds from the jalapeño. 
Steam the zucchini until just cooked through and then let it come to room temperature.
Then, dry the zucchini with a paper towel.
Place the zucchini in the fridge while you prep the rest of your ingredients. Afterwards, keep the zucchini in the fridge as long as possible; the colder it gets, the better.
Add zucchini and the other ingredients for your guacamole into a blender or food processor and blend until completely smooth.
Finally, enjoy your alternative guacamole!
Why Did the U.S. Ban Mexican Avocados?
A little over a week ago, a United States health inspector of avocados in Uruapan, Michoacán, received a threatening message on their official cell phone. Michoacán has experienced drug cartel turf battles and avocado growers in the area have experienced extortion. Out of an abundance of caution, the United States suspended business inspecting and importing avocados from the area. Mexico is the leading global producer of avocados so suspending imports from the country over a long period of time could have led to a nationwide shortage of everyone's favorite superfruit. Fortunately, the temporary ban was lifted by the United States Department of Agriculture's Animal and Plant Health Inspection Service, also known as APHIS.

You Might Also Be Interested In:
Do Avocado Pits Keep Guacamole Fresh?

Best Avocado Recipes For Large Gatherings