With all the holiday gatherings coming up, you might be wondering how to put a fun spin on some of the classic family-gathering foods. In honor of the second season of The Mandalorian coming out, we're putting a geeky Star Wars spin on deviled eggs. We give you: Baby Yoda deviled eggs with avocado.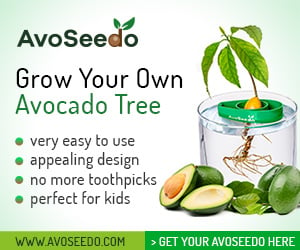 Who or What Is Baby Yoda?
"Baby Yoda" is a nickname given to a character in The Mandalorian. If you're not a Star Wars fan, The Mandalorian is a live-action American space western on Disney+. It stars a mysterious, masked Mandalorian, a bounty hunter who lives by a stringent code. This Mandalorian is sent to kill a target, only to find his target is a small green creature that appears to be a child. Instead of killing the baby, the Mandalorian takes the helpless creature under his protection, incurring the wrath of several interested parties. The child looks like a miniature version of Yoda, a character from the original Star Wars movie series, thus the name "baby Yoda."
Making Baby Yoda Deviled Eggs With Avocado
Whether it's Thanksgiving, Christmas, Easter, or another holiday, deviled eggs are a staple at family gatherings, For the Star Wars lovers in your life, spice things up by making deviled eggs that resemble the adorable fan-favorite, Baby Yoda. Furthermore, it also happens that this creature travels around in a hovering pod that very easily resembles an egg.
Ingredients
½ an avocado
6 hard-boiled eggs
¼ cup mayonnaise
1 ½ teaspoons yellow mustard
Celery
Peppercorns
Pinch of salt and pepper
Instructions
Mash your half an avocado and set aside.
Peel your hard-boiled eggs, then slice them lengthwise with a non-serrated knife.
Next, remove the yolks, placing them in a medium bowl, and mash them. Then add mayonnaise, mustard, mashed avocado, and a pinch of salt and pepper, then mix well until smooth. Set aside.
Next, take your celery and cut it into ½-inch pieces. Cut these pieces in half on the long side, then cut in half from corner to opposite corner, forming long, skinny triangles. These will be baby Yoda's ears.
Lastly, take one of your egg-white halves and cut it in half again. This quarter piece forms the top of baby Yoda's pod.
To assemble your deviled eggs
Take half of an egg white and carefully fill the middle with the avocado mixture. At the fatter end of the egg, leave a mound of avocado to form baby Yoda's head.
Next, take the quartered piece of hard-boiled egg and place it on the end opposite baby Yoda's head. Take 2 of your celery triangles and stick them on each side of the head to form baby Yoda's ears. Lastly, use 2 peppercorns to create the eyes.
Repeat assembly until you've used all of your eggs.
For more holiday avocado recipes, check out 3 Avocado Side Dishes For Thanksgiving.
Want to always have your own avocados on hand for recipes like this one? Try growing your own avocados right at home with the AvoSeedo.