As we say goodbye to Halloween, it's time to start thinking about our next holiday: Thanksgiving. Thanksgiving is an American holiday based on family-favorite dishes. Many families have their own traditions and feast items that adorn their tables every year, but if you're looking for new recipes to spice things up, here are a few avocado side dishes for thanksgiving.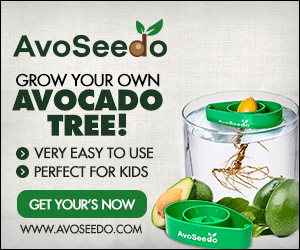 Thanksgiving Sides Dishes With Avocado
Avocados are available year-round from Mexico. They're delicious, satisfying, and have 20 vitamins and minerals in their green creamy flesh. Here are a few avocado side dishes that are great for your Thanksgiving table.
Waldorf Avocado Salad
Ingredients
1 avocado
2 celery stalks
1 red apple
one green apple
1 head romaine lettuce
one cup red grapes
⅓ cup low-fat yogurt
¼ cup walnuts
1 tablespoon lemon juice
Salt and white pepper to taste
Instructions
Whisk together lemon juice, yogurt, salt, and pepper in a small bowl. This is your salad dressing.
Dice the avocado, green apple, red apple, and celery stalks and combine them in a large bowl. Toss with salad dressing mixture.
Separate romaine leaves and place on a plate, then cover with mixture from the bowl.
Avocado Side Dish:Guacamole Stuffed Peppers
Guacamole Ingredients
2 avocados
1 lemon, juiced
¼ cup white onion, finely chopped
¼ cup chopped tomato
2 tablespoons olive oil
1 tablespoon cilantro
Salt and pepper
Stuffed Pepper Ingredients
2 poblano peppers, roasted, peeled, and seeded
1 garlic clove
½ cup water
3 tablespoons olive oil
3 tablespoons white vinegar
1 teaspoon salt
one teaspoon fresh oregano, chopped
1 teaspoon salt
½ teaspoon pepper
Instructions
Place water, vinegar, oil, garlic, oregano, salt, and pepper in a zip-lock bag. Add the peppers to the mixture and marinate in the refrigerator for at least 8 hours (or overnight).
To make guacamole, pit, peel, and mash avocados in a medium-sized bowl, then add lemon juice, olive oil, onion, cilantro, salt, and pepper. Mix well.
When ready to serve your avocado side dish on Thanksgiving, drain the peppers, stuff with guacamole, and garnish with tomato.
Thanksgiving Side Dish: Roasted Squash Salad
Ingredients
1 avocado, peeled, pitted, and diced
1 pound butternut squash, peeled and diced
one 15-ounce can cannellini beans, rinsed and drained
4 oz goat cheese
3 cups arugula, drained and sliced
½ cup olive oil
½ cup shallots, sliced thinly
1 tablespoon lime juice
one tablespoon red wine vinegar
1 teaspoon kosher salt
1 teaspoon red pepper flakes
one teaspoon crushed, dried rosemary
½ teaspoon dijon mustard
⅛ teaspoon ground black pepper
Instructions
Preheat oven to 400 degrees Fahrenheit.
Spread the diced butternut squash and the shallots in a single layer on a small baking sheet. Drizzle with ¼ cup olive oil then add the rosemary, red pepper flakes, and ½ teaspoon of salt. Toss until well covered and bake for 25 to 30 minutes, until the veggies are cooked through and the squash is caramelized around the edges.
Mix the lime juice, remaining ¼ cup of olive oil, mustard, red wine vinegar, black pepper, and remaining ½ teaspoon of salt. Combine well.
Mix in cannellini beans and arugula and toss well. Mix in the avocado and butternut squash mix, sprinkle with goat cheese, and enjoy your avocado Thanksgiving side dish!
Homemade and Homegrown
Homemade Thanksgiving dishes always seem to taste even better when the ingredients are homegrown. While it may seem complicated to grow your own avocados, it's not nearly as technical as it seems. Read about instructions on how to grow your own avocado tree here.