We're getting into the spooky season over here at AvoSeedo. Last week we talked about how to decorate your avocado tree for Halloween, and this week we're diving into a fan-favorite Halloween avocado recipe: brain avocado dip. If you're looking to set a spooky table, try this avocado recipe that resembles braaaaaains!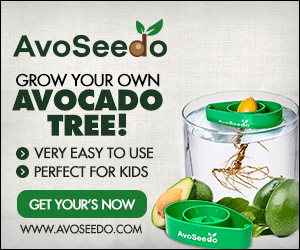 Halloween Avocado Brain Dip
What You Need:
2 avocados
1 large head of cauliflower
6 thin slices of red fruit roll-up
½ cup salsa
Instructions:
Cut the avocados in half, remove the seeds, and scoop the inside of the fruit into a bowl. Stir in the salsa and set it aside.
Remove the stem and leaves from the cauliflower, leaving a hollow center when the cauliflower head is placed upside down. This cauliflower forms the bowl for the avocado dip and looks like the "brains."
Tip: if your cauliflower needs some extra support, use toothpicks to hold it together.
Place the cauliflower in a small bowl, facing the hollow upwards. Most of the cauliflower should be above the bowl.
Fill the cauliflower with avocado dip. Decorate the brain with rolls of red fruit roll-up, weaving them in between the florets to resemble veins and arteries.
Avocado Dip Recipes
Tip: need ideas for amazing avocado dip? Try one of these:
Avocado Corn Dip Recipe

Guacamole For Large Gatherings
What are your favorite go-to Halloween recipes? What spooky foods do you use to decorate your Halloween tables? Check out these other spooky Halloween foods and let us know your favorites in the comments below!