Taylor A Ritz
Avocados are seemingly worth their weight in gold. Using avocados in a recipe intended for a large group can be tricky, as well as expensive. We want you to be prepared for those summer parties, so we brought together the best avocado recipes to use for large gatherings. Read on for recipes for avocado salsas, and check out parts 1 and 3 for recipes for avocado salads and the ever-popular guacamole.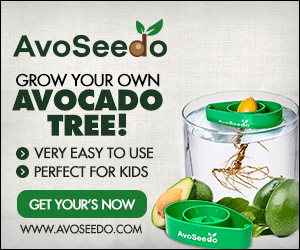 Avocado and Corn Salsa
Ingredients
3 avocados, diced
2 c canned yellow corn, drained
1 bunch cilantro, chopped
3 limes, juiced
2 shallots, chopped
1 small red chile pepper, chopped
Salt and black pepper to taste
Instructions
Gently mix corn, avocados, cilantro, lime juice, shallots, red pepper, salt, and pepper together in a bowl. Serve immediately.
Black Bean Avocado Salsa
Ingredients
2 avocados, diced
1 (15 oz) can black beans, rinsed and drained
1 (11 oz) can whole kernel sweet corn, drained
4 Roma tomatoes, seeded and chopped
1 small red bell pepper, diced
1 jalapeno pepper, seeded and minced
⅓ c cilantro, chopped
¼ c red onion, diced
¼ c lime juice
1 Tbsp red wine vinegar
1 tsp salt
½ tsp ground black pepper
Instructions
Mix black beans, corn, tomatoes, red bell pepper, jalapeno pepper, cilantro, red onion, lime juice, vinegar, salt, and black pepper in a bowl. Fold in avocado. Cover bowl with plastic wrap, chill at least 2 hours.
Avocado Tomatillo Salsa
Ingredients
1 large ripe avocado
6 oz tomatillos, husked, rinsed, halved
1 Tbsp serrano chiles, thinly sliced
¼ c cilantro leaves, packed
½ lime, juiced
Salt to taste
Instructions
Place tomatillos into a food processor. Add serrano pepper, avocado, cilantro, and lime juice. Season with salt to taste. Process until smooth; adjust seasoning. Transfer to a serving bowl.