If you're looking for a Thanksgiving treat bursting with delicious flavor, this southwestern recipe is just what you need for the holiday! This recipe is loaded with crumbly and crunchy texture, making every bite worthwhile! Even with its prep work, you can complete this recipe 4 hours ahead of time, so have fun putting together this scrumptious holiday treat!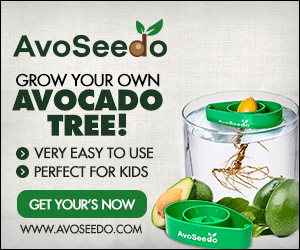 As you decide what to put on your Thanksgiving list this year, consider this cornbread stuffing with avocado to add to your side dishes. While avocados aren't a traditional Thanksgiving ingredient, some families enjoy including them in their traditional recipes. If you're an avocado lover, putting a creative touch to this recipe only makes sense.
This cornbread stuffing uses only the freshest avocados, including homemade cornbread. If needed, you can use store-bought cornbread, but for best results, it should be a day old.
Why You Should Make Your Cornbread Ahead of Time
If you want your cornbread baked to perfection, making it slightly stale is the key. After baking your cornbread, let it cool and cut into cubed pieces. Leave the cornbread out at room temperature or overnight. It's essential to note that when baking your cornbread stuffing with avocado, avoid covering it in the oven to prevent it from becoming soggy.
Ingredients
Two eggs
1 cup of buttermilk
1 1/2 cups of yellow cornmeal
1 cup of flour
1/4 cup of sugar
1 tablespoon of baking powder
1 teaspoon of salt
6 tablespoons of butter
two jalapeno peppers
1 pound of chorizo
1 yellow onion
1 carrot
1 stalk of celery
3 cloves of garlic
2 tablespoons of cilantro
1 cup of chicken stock
1 egg beaten
2 ripe avocados
1/4 cup of sour cream
How to Make the Cornbread
Preheat your oven to 375 and spray an eight-inch baking pan with non-stick spray. In a bowl, beat your eggs and whisk in your buttermilk. Next, in a more giant bowl, whisk your cornmeal, flour, sugar, baking powder, and salt. Add your buttermilk mixture to your dry ingredients, stir, and then stir in your melted butter with jalapeno peppers.
Pour your batter into the baking dish and bake until the top is golden brown and the edges pull quickly away from the sides, roughly around 25 minutes. Before turning your bread onto a wire rack, let it cool for around 10 minutes, then dice it into medium-sized cubes.
How to Make the Stuffing
Preheat your oven to 350 and spray an eight-by-eight pan with non-stick cooking spray. Heat a skillet over medium heat and add your chorizo. Cook the chorizo, breaking it apart until it begins to brown, roughly around 5 minutes. Place your onions, carrot, celery, and garlic in the skillet until they have browned and softened.
Add your corn kernels and cilantro, and season with salt and pepper. In a bowl, toss your cubed cornbread with egg and chicken stock, add your chorizo mixtures and combine and mix. Pour your mixture into your baking pan. Baking until golden brown, around 25 minutes.
For the Topping
Before your stuffing is finished baking, puree one avocado with your sour cream in a blender until smooth. Drizzle your avocado sour cream onto your baking stuffing, serving the remaining avocado to guests.
Serve and enjoy!!