If you hadn't noticed, avocado roses are trending all over the virtualsphere! Simple cuts into this fruit adds some serious visual appeal. You might be surprised to hear that they're not actually hard to make! We added 2 links below in the recipe so you can see every step in detail. After you tried it 2-3 times, you will master it and have your own little rose.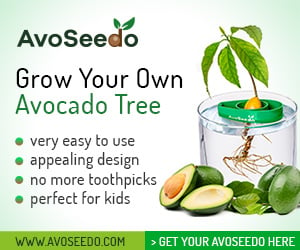 The great thing about avocado roses are that they make a super simple recipe look ultra fancy. Use this method to take your dinner party appetizer to the next level. The rose also looks great on a simple bowl of grains and veggies, or on top of your guac!
Follow our 30DaysOfAvoToast series here! Send us pictures of your favorite AvoToast or post them on instagram/facebook using #30DaysOfAvoToast.
Green Rose: AvoToast with Pesto and Avocado Rose
STEP 1
Make the rocket pesto by pounding the garlic with a little pinch of salt and the rocket leaves in a pestle and mortar. You can also pulse in a food processor.

STEP 2
Add the nuts/seeds to the mixture and pound again.
STEP 3
Transfer to a bowl and add parmesan. Stir gently and add olive oil until you are pleased with the taste/consistency.
STEP 4
Toast your bread.
STEP 5
Create an avocado rose. Slice the avocado into thin slices and start rolling it into a rose. View picture instructions here or video instructions here.
STEP 6
Put the pesto mixture on the toast and your avocado rose on it. Sprinkle with some salt and pepper.
Ingredients
2 whole grain bread slices
1/2 avocado
3 cups of rocket salad
1/2 garlic clove (or less depending on your preference)
2 TB parmesan cheese
2 TB nuts/seeds (I used a mixture of pine nuts, sunflower seeds and pumpkin seeds)
1 TB extra virgin olive oil
Fine salt and freshly ground pepper to taste