Today we have something easy and suuuuper healthy for you! Pomegranate Avocado Toast with sunflower & pumpkin seeds.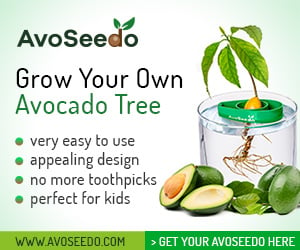 Pomegranates are rich in vitamin C, antioxidants, and fiber. Studies show that eating pomegranates (or even drinking pomegranate juice) can help against certain cancers and Alzheimer's' disease.
Sunflower seeds are a great source of antioxidant vitamin E, and can lower your cholesterol. In addition, the seeds provide your body with magnesium which can calm your nerves, reduce the severity of asthma, and prevent migraine headaches.
With a wide variety of nutrients ranging from protein, zinc, and magnesium, pumpkin seeds are nutritional powerhouses! Pumpkin seeds are also a great source of vitamin E and are a great provider of plant-based Omega-3 fatty acids.
Follow our 30DaysOfAvoToast series here! Send us pictures of your favorite AvoToast or post them on Instagram/Facebook using #30DaysOfAvoToast.
The Healthy Seed: AvoToast with Pomegranate and Sunflower Seeds
Instructions
STEP 1
Toast your bread.
STEP 2
Mash the avocado and put some lime juice on it to prevent it from browning. Season with salt and pepper.
STEP 3
Put the avocado on toast and sprinkle with pomegranate, pumpkin, and sunflower seeds.
Ingredients
2 whole grain bread slices
1/2 avocado
Pomegranate seeds
Pumpkin seeds
Sunflower seeds
Salt and pepper to taste