Taylor A Ritz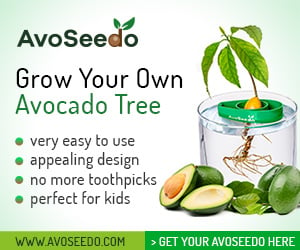 This recipe makes 2 delicious chicken avocado pizzas.
Make Your Own Chicken Avocado Pizza
Ingredients
Crust
1 teaspoon active (or instant) dry yeast
4 cups all-purpose flour
⅓ cup olive oil
1 teaspoon kosher salt
1 ½ cups warm water
Toppings
2 chicken breasts
Mozzarella
2 ripe avocados, peeled and pitted
Green onion
Red onion
Cilantro
Lime juice
Directions
For the crust:
Sprinkle yeast on top of 1 ½ cups warm water and let sit for a few minutes.
Combine flour and salt in a bowl and mix. Slowly drizzle in olive oil until combined. Now pour in yeast/water and mix until just combined. The dough should be sticky.
Lightly coat another mixing bowl with olive oil. Place the dough in the bowl and form it into a ball. Toss to coat it in olive oil.
Cover the bowl with the dough tightly with plastic wrap and set it aside for 1 to 2 hours. If you want to set it aside longer, place it in the fridge. Make the dough at least 24 hours in advance, or as much as 3 or 4 days, for best results.
When you are ready to bake your pizza, preheat oven to 375 degrees.
Take half the dough and form a nice, tight, pulled ball. Roll out the pizza with a rolling pin.
When the dough is nice and thin, lay it on an oiled baking sheet or pizza stone. Drizzle more olive oil on and dough and spread it out with a brush or your fingers. Sprinkle salt lightly on the crust.
For the toppings:
Slice 2 chicken breasts in half to make 4 thin pieces. Season with salt and pepper and grill until cooked through. Let them cool and slice them into thin strips.
Peel and pit avocados. Toss them with lime juice to keep them from browning.
Finely slice mozzarella, tomatoes, red onion, green onion, and cilantro.
Lay the mozzarella over the dough. Arrange chicken and avocado, then sprinkle with diced red onion and green onion.
Bake 15 to 17 minutes or until the crust is golden brown and cheese is bubbly.
When it comes out of the oven, sprinkle cilantro, green onions, and tomatoes on top.